Question about eating offal.
Answered on August 19, 2014
Created September 13, 2011 at 1:51 AM
Here are a couple of statements I read at various times by people livin the Paleo lifestyle: 1. Eat liver at least once a week 2. Eat from head to tail
So, I was thinking. When I order my cow in bulk I can eat head to tail, but I can't eat liver once a week. Maybe two weeks out of several months, if I cut up the liver in two. I mean, my family works through half a cow in about 2-3 months, but I often read that people eat a lot of liver, because it is so good for you. Doesn't that kinda fly in the face of eating "head to tail" in a way? I love oxtail for example (braised oxtail. . . yummy fatty goodness, but you've gotta bring a toothpick). Anyway, I figure, I probably shouldn't eat it all the time (despite my admiration) because, hey, an ox only has one tail! Shouldn't that go for liver as well? Or does the nutrient content just make it important enough to disregard. In other words, "yeah, a cow might only have one liver. But it SHOULD have like three so we could eat more of it! So since I CAN eat more liver, I WILL." What do you think?
Views




1.2K

Last Activity




1433D AGO
Get FREE instant access to our Paleo For Beginners Guide & 15 FREE Recipes!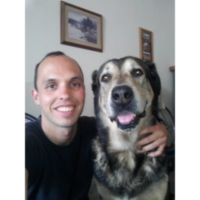 on September 13, 2011
at 03:58 AM
I could definitely be wrong about this, but my gut feeling (so to speak) is that the % of nutrients absorbed when eating liver declines precipitously as the amount of it increases. As such, I suspect that it would be better nutritionally to eat fairly small portions of liver frequently vs. 100g or more in a meal. I can't find a study to back this up, but it tends to be the case with the absorption of other things when the transport channels become saturated.
on September 13, 2011
at 03:28 AM
Liver is a great source of C & B vitamins, folate, iron and Vitamin A (and probably other things that I haven't researched!)
Especially, for those of us who don't eat many vegetables, liver once a week is a essential nutrient source.
You really don't want to eat too much of it too often because of Vitamin A toxicity. That's why the "once a week" rule.
on September 13, 2011
at 02:21 AM
I just got a liver from a friend's cow that was 10lbs...that could easily last my family at least a couple of months eating it once a week...how big is the liver that you have?
Sign in to Your PaleoHacks Account