Hack my liver.....and everything else....
Answered on August 19, 2014
Created November 16, 2011 at 6:12 PM
Here I still sit 2 months living in a hotel, progressively returning to my old sick self (and 10 months of paleo down the drain); how quickly I digressed to getting ill from literally everything I eat, pretty much every day again (I am still maintaining a primal/paleo diet but the difference now is I can't prepare my own meals) before our move/hotel stay, I was only sick very occasionally.
We went to a family reunion this weekend and my niece took me to her 'non traditional' doctor.
First off he told me I was dehydrated (very true). I am now drinking a re-hydration solution daily (the pure stuff no added flavoring etc.) He said I was literally stripped of all minerals, salts in my body.
Second he said I don't chew my food, something recently pointed out to me a few weeks ago.
He said my problem with my intestines is that the mucosa is completely gone causing my intestines to be so irritated that its reacting to everything. (if you look up intestinal mucosa, it seems to mean leaky gut, which I was pretty sure I had anyways). This explains why I am reacting as if I'm allergic to all the foods I eat normally (eggs, pork, lamb, avocado, etc.) I am back on my LDN now, 3 weeks for the inflamation.
He said my liver is in trouble, that because of the dehydration and lack of minerals and that it is not able to clear itself of the toxins. That the lack of chewing my food is actually causing my liver to produce more acids than it would normally and that in turn is further damaging my intestines by irritating and burning them with too much acid. That the organisms in my body are actually reacting correctly by causing diarrhea, nausea, etc. to rid the bad stuff that it detects. That my excema is also related to this issue.
He noted that the pain I've been feeling in my kidneys (back) are also related. (I also suspected liver issues as well but wasn't sure).
His solution was to remove all acidic foods from my diet, recommending pureeing my foods and chewing! to give my liver a break. This was his do's and don'ts to me.
Dont's:
-No oils (animal or otherwise) except a bit of olive oil in moderation
-No oily foods, fried or other wise including olives, avocado
-No fermented foods of any kind (because my digestion is screwed up it will just further cause upset/burning/gas etc.)
-No Dairy of any kind, no butter
-No alcohol
-No eggs (I've been reacting to these lately)
-No chocolate :(
-No condiments, sauces
-No acidic fruits, no high sugar fruits (so they don't ferment) no yellow fruits including pineapple or apples
-No wild or river fish
-No Beef (allergic to it anyways) no lamb, no pork
-No nightshades, no garlic, no spices (including cinnamon, ginger etc.)
-No honey or dates (due to sugar)
-No nuts, no beans, no rice (I only eat nuts anyways)
-no gluten (am gluten free anyways)
Yes to: (all in moderation, in rotation)
-fresh herbs (making sure to avoid any high in acid...I'm still trying to research that)
-all veggies except yellow ones (w/o stems, potatoes w/o skin, pumpkin, carrots, etc.), lettuce
-only fresh bland unsalted cheese
-toasted arepas (ground white corn meal formed into patties/very south american)
-polenta
-quiona
-any coconut product
-tuna in water, fish from the ocean only (no river fish) yes also to cultivated salmon
-chicken, turkey, duck
-my protein powder, which is whey w/o soy
-soy would help me but I'm allergic so no to that!
-puree my foods for easier digestion
-every 3 days liquify a carrot and drink the juice with the fiber, to help my body build new cells for recovery.
He also told me to get outside and 'sweat' to help detoxify my liver/or do a Turkish steam bath. [I habitually don't like to sweat, and avoid it at all costs usually]
In 5 days so far, the pain in my back is gone and my stools have gone from very yellow to brown and formed. I did have one bad day since starting but in 5 days once is pretty good for me.
He said my intestinal flora will return to normal on its own so no need for probiotics or digestive enzymes which also might be too much for me now. He said after about 4 months I can start slowly adding things into my diet, just about everything and anything should be agreeable to my system after that point.
In these 2 months I have lost another 15 lbs (5'2 100 lbs now), this was not trying or needed to loose anything more (I do eat and I've been eating lots of potatoes and bananas and carrots trying to add starches, but they don't stay with me). My sleep is perfectly fine, never an issue there.
So I'm curious to what those of you, in the know, think about this (does it ring true to liver issues/overproduction of acids?) and the food plan given to me?
Views




1.9K

Last Activity




1430D AGO
Get FREE instant access to our Paleo For Beginners Guide & 15 FREE Recipes!
on November 17, 2011
at 06:05 AM
Actually what you are Rx'd makes a lot of sense.
The skin and eczema reflect the surface of the intestines. Do you know what the surface area of the gut and intestines are? A doubles tennis court!!! No wonder you felt sh*tty and inflamed...
I recently moved and moving is stressful thus raising unnecessary and excessive cortisol (which then after a while of prolonged chronic stress, depletes adrenal function -- kind of like a fatigued muscle that keeps GOING OGIN GOING GOING to failure... you knwo what I mean?? 24/7 stress is not good in our neolithic age)
The surface of the intestines has cells called enterocytes and these are where are mineral transporters are. Many minerals require a transporter, they don't cross by passive diffusion.
At the enterocytes and the tips are also the digestive enzymes (pancreatic, brush border). We generally make the enzymes based on what we eat and pancreas function. When we chew and masticate food, we break down foods and release enzymes in the cells of food, especially the less cooked, like the raw liquified carrot juice.
When enterocytes are damaged (e.g. leaky gut/intestinal permeability), less minerals are transported and less enzymes are available for digestion to constituent parts (amino acids, glucose, fructose, fatty acids). Also when adrenals become fatigued, more minerals are lost from urination in the kidneys. Chronic inflammation is a 'stressful' state and cortisol/adrenal function get pounded...
I just read an acid/base book which referenced Lynda Frasetto MD from UCSF and her acid/base studies (she's author of the famous paleo diet prospective study) and what you are doing appears in line with recommendations to increase alkalinity and increases pH. The SAD processed diet raises blood acidity (subclinical metabolic acidosis) and one of the immediate benefits is improved acid/base in the body -- Frasetto is a nephrologist and the kidneys are one of the primary drivers of controlling and regulating pH in the body.
Regarding the liver -- A lot of toxins, xenobiotics, and self-made hormones inflammatory analogues depress liver P450 enzymes, just in the same fashion that many drugs and pharmaceuticals do. They support the enzymes and protein function as well as contain minerals (if organic and fresh). Being raw herbs, they have more enzyme capacity too (for digestion and other purposes).
Thanks for your amazing! Glad to hear everything is improving. People can become 'intolerant' temporarily to any food they are eating given intestinal permeability. I love the way Robb Wolf puts this -- 'POOP/FECES IN YOUR BLOODSTREAM' But actually it is pre-poop, undigested food. The elimination and rotation diet is one of the only ways to eliminate what your body is temporarily allergic to.
on November 16, 2011
at 06:23 PM
My first thought is to root for your full recovery, Kelly, and to support whatever will help you get there.
The yellow stools rang a bell pointing toward your liver, yes. I cringed, of course, as a conditioned reflex to the idea of you eating corn--and I wondered why that yellow vegetable is okay when all the others are forbidden.
UPDATE: Sheesh! Corn isn't a vegetable--so hard to change lifelong thought patterns.
My answer to you--get some other opinions and I don't mean just here. Obviously you need to do something, and it's' great that you're seeing improvement but I'd seek out additional advice regarding a liver-friendly diet.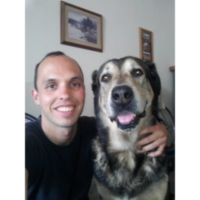 on November 16, 2011
at 06:57 PM
Kinda sounds like voodoo to me since the liver doesn't produce any digestive acids that I'm aware of. You may have liver issues and you may have intestinal permeability of some sort, but I don't see how acid from the liver is at all relevant or even real.
Have you tried just simplifying your diet to a meat and starch that you can tolerate and pretty much only eating that?
It shouldn't be too hard to find a restaurant while traveling that has grilled chicken & rice or something like that. It's a common dietary recommendation for people (and dogs for that matter) who are having digestive issues.
Sign in to Your PaleoHacks Account