Hyperlipidemia/hypercholesterolemia and Paleo?
Answered on August 19, 2014
Created May 16, 2011 at 7:41 PM
So, I just got diagnosed as having hyperlipidemia / hypercholesterolemia, and I want to hear thoughts from the Paleo Hackers about it. Anyone else had this diagnosis or lipid panel results that would qualify you for it? Anyone successfully treat it with diet, exercise, and supplements? My doctor reccomended some WAPF-style non-Paleo additions and restrictions to my diet, such as adding back in beans and non-white rice and limiting the amount of non-seafood meat I consume ??? is this a good idea? Does my doctor's treatment plan look legit? Any other suggestions folks have? Should I even be worried about high cholesterol levels at all? Help!
The full background (a little long): I'm an active 27-year-old guy, and after cutting out bad dietary habits (no dairy, no sugar, no grains or beans) I enjoyed fabulous results: wonderfully clear skin, even energy levels throughout the day, muscle growth, fat loss, the whole paleo shebang. Then, my doctor (an immensely rad naturopath who's into WAPF and is very paleo-friendly) requested that I get a blood panel done. "Groovy!" I think, "I can find out how this paleo thing's working out!" The results: in general, as groovy as expected, reflecting a great immune system, glucose levels, vitamin levels, most everything EXCEPT the lipids:
Cholesterol, Total: 191
Triglycerides: 184 mg/dL
HDL Cholesterol: 37 mg/dL
VLDL Cholesterol Cal: 37 mg/dL
LDL Cholesterol Calc: 117 mg/dL
I'm told that with this came a diagnosis of familial hyperlipidemia/hypercholesterolemia, a major risk factor for heart attacks, strokes, and erectile dysfunction. As strokes and heart attacks are some of the leading causes of death along both sides of my bloodline ??? and let's not even mention ED! ??? I'm told that these lipid numbers are pretty alarming to be seen in an active 27-year-old man. (Side note: my TSH+Free T4 was also a bit low, although still within "normal" levels ??? TSH 1.330 uIU/mL, Free T4 1.45 ng/dL).
As I'm NOT into taking cholesterol-lowering medication (cure worse than the disease, it seems), my naturopath put together a dietary treatment plan for the next three months (non-paleo items asterisked):
Seafood-heavy paleo base diet, with a minimum of 7 servings of fish and shellfish a week and a *maximum of 2 servings of red meat and 2 servings of white meat a week
Unlimited vegetables and fruit
Bone broths at least twice a week
Eggs, free-range or omega 3 when possible, unlimited amount
*beans and legumes, at least three times a week-
*Brown, red, black, and wild rice at least four times a week
She also prescribed a daily supplementation regimen of ten capsules of Carlson Elite Omega-3 Gems Fish Oil adding up to 8,000 mg Omega-3 (4,000 EPA, 3,000 DHA, 1,000 other); 1 high-potency B vitamin; 50 mg of CoQ10; 3,000 mg Vitamin D; and 5 grams of spirulina.
Along with all this, she prescribed 20 minutes of cardio DAILY, in addition to my usual workouts (bodyweight exercises and yoga).
I'm due to get another lipid panel in August, when my doc and I will see how this treatment plan worked and tweak it further. I'd like to adhere as much as possible to the plan, as I do enjoy a good experiment, but I'll readily admit that it's pretty intensive. Hey, whatever keeps me off the carcinogenic cholesterol meds and keeps my heart, brain, and junk problem-free!
Views




5.8K

Last Activity




1799D AGO
Get FREE instant access to our Paleo For Beginners Guide & 15 FREE Recipes!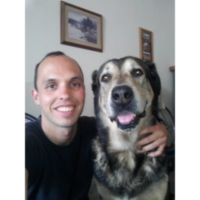 on May 16, 2011
at 08:24 PM
Wow, where to begin.
First off that's not hypercholesterolemia, as even mainstream medicine puts the cutoff at a TC of 200 mg/dL. For reference, when I went crazy eating butter my TC hit 391. Panicking at 191 is kind of funny, actually.
You should be much much more concerned about your high TGs and low HDL, though these will likely take care of themselves if you are adhering to a paleo-ish, low-fructose diet.
You don't need to supplement fish oil if you're not trying to balance out a boatload of omega6. You don't need that much sea food and you don't need beans at all. White rice is also better to eat than any other type. I dunno about this doctor.
Your LDL will rise most as a result of myristic acid intake (butter and coconut oil, though butter is a far more potent LDL increasing factor). After myristic, palmitic acid follows as the second most potent SFA that will increase LDL. This is far more common, as it's about a quarter of the fat in red meat. No reason to avoid this as we're designed to eat it. Make sure it's grass-fed obviously though. After palmitic, lauric follows as the next most potent.
Really though, if for whatever reason you don't want high LDL, don't eat dairy fat and or tropical oils. You say no dairy, but some people will still eat butter and call it something else. Equal amounts of cheese fat vs. butter fat have shown that butterfat increases LDL more. Not entirely sure why.
At some point you reach a fork in the road where one route takes you to optimal health and the other route takes you to a happy doctor. We've reached the sad state where these are not the same things. Choose wisely.
on May 16, 2011
at 08:28 PM
Time to get a new doc. Jimmy Moore has put together a listing of low carb paleo friendly docs by state. There are two in Portland. http://lowcarbdoctors.blogspot.com/
Now onto your lipids. You do not have FH familial hypercholesterolemia. If you did, your total Cholesterol would be over 300.
You do have higher than ok trigs. Your HDL is too low. You VLDL is too high. And you LDL may be too high. But what really matters in LDL is the preponderance of the LDL particles small dense damaging particles or are they large bouyant benign particles. At this stage of your paleo journey I suspect they are snall dense. You need to get a NMR lipid profile done so you can see if your particles are small dense or large bouyant. NMR can be gotton online if your ND will not do it.
So what to do. Eat a truly ketogenic/low carb diet with absolutely no wheat based products, no sugar products, no corn products, no soybean oil, no corn oil, no canola oil, no safflower oil.
The only good oils are coconut oil and butter for cooking and olive oil for vinegar and oil on salads. Eat lots of eggs panfried in coconut oil, bacon, lamb, beef steaks, beef liver, chicken liver, any fatty meat you can eat, avocados, macadamia nuts, no other nuts, some hard cheeses. Any veggies you do eat, slather them in butter so you will get all the nutrients available.
What this will do is change your LDL particles over to large bouyant from small dense.
Your ND is ok on the fish...but red meat saturated with "arterycloggingsaturatedfat" is the best thing you can eat cooked in coconut oil.
No beans or legumes or any color of rice whatsoever. All they do is spike your blood sugar.
I have FH. Always had cholesterol in the high 200s. Now on paleo, I have TC 405, LDL333 HDL 79 My LDL is 91.5% large bouyant particles. See Chris Krissers blog, http://www.thehealthyskeptic.org Look for "I have high cholesterol and I don't care."
All you need is a another 6 months to a year on ketogenic/paleo and you will be fine. By that time it will be a lifestyle...not a diet and your trigs will drop, your hdl will go up, and so will your total C.
Sign in to Your PaleoHacks Account