Keto With Hypothyroid and healing adrenal glands with weight lifting?
Asked on September 18, 2014
Created July 28, 2014 at 5:38 PM
SO....I have hypothyroid which I started taking armour for a little over a year ago about 1.5grains a day I am down to an average of .25 grains a day and my numbers are reading great. I also have some Adrenal fatigue from a few years of workout addicition and not enough recovery. So ever since really getting into keto over a year ago and keeping track of pretty much everything I consume and doing a lot of reading. Lots of leading paleo experts say at least 20% of carbs a day if have thyroid and or adernal fucntions issues. I also do specifially Power and olyimpic lifting. I was doing 25g of net carbs a day. Since I am adding in different carbs because I eat a lot of veggies and don't want to have to eat more and would rather make it a more carb dense food at one meal.
1) what would be the best time to get most of the carbs I need in? I usually started doing Sweet potato or blueberries mixed with some sort of MCT to slow down the insulin response post workout.
2) Would it be best to not do post work carbs and get them in a different time of the day if my goal is fat lose?
Views




2.8K

Last Activity




1855D AGO
Get FREE instant access to our Paleo For Beginners Guide & 15 FREE Recipes!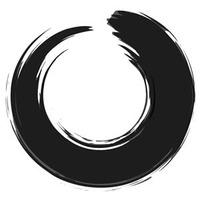 on July 29, 2014
at 03:41 PM
I don't know anything about thyroid/adrenals but I have seen plenty advice saying to eat more 'balanced' if you have those issues, ie some carbs, some fat, some protein, and possibly 3 meals per day, to not fast too much. I personally eat one massive meal per day and fast for 36 hours once a week, so to me its all hearsay.
If you're gonna eat starchy carbs then after exercise would be best, and IMO at the end of the day, as if you have them for breakfast then it's gonna be hard to burn any fat for the rest of the day unless you exercise hard after breakfast or have great metabolism.
I know when I go all week keto with no starch then exercise hard & eat some potato it's simply amazing, the mouthfeel is beautiful & worth it alone. Not saying it's good for me though, I eat ice cream once a week for the same reason!
on July 28, 2014
at 06:56 PM
Keto + hypothyroid = bad idea.
Keto + "adrenal fatigue" = bad idea.
Ditch keto. 30-40% of your diet as carbohydrate. Stay active. Don't worry about blood glucose or insulin, unless you're a diabetic, they don't matter. Address the issues you do have… hypothyroidism and fatigue. Both of which benefit from significant amounts of carbohydrate consumption.
What prompted you to go keto paleo? Unless you're needing to lose weight and inactive, there's zero reason to go ketogenic.
Sign in to Your PaleoHacks Account