How do I get deeper in ketosis?
Answered on August 19, 2014
Created December 05, 2012 at 8:23 AM
I've read the books "The Art and Science of Low Carbohydrate ..." from Volek and Phinney. They speak of the "Optimal Ketone Zone" between 1.0 and 3.0 blood ketones (millimolar). After buying the Precision Xtra I tested my blood ketones for serveral times. The first time I only reached 0.3. After some days of eating a lot of fat (75 to 80%) and low carb (<50g) and low protein (<100g) the blood ketones are unchanged. Yesterday at 0.2! I can't eat more fat now.. Why don't I have higher ketone values? What can I change? Thanks a lot.
Views




10K

Last Activity




1430D AGO
Get FREE instant access to our Paleo For Beginners Guide & 15 FREE Recipes!
on December 05, 2012
at 10:07 AM
Probable reasons for your low ketone levels are:
You're eating too many carbs
You're eating too much protein (more than 0.8g per lb of lean body mass)
You're eating too many calories
You're fundamentally a bad person.
Number 2 will probably catch you out the most. I think that 50g or carb is too much. I can get into deep ketosis on <25g and restricted protein. 50g of carbohydrate would knock me down below 0.2mM
You should read through everything that RobS has written on here starting with this: http://paleohacks.com/questions/22451/how-do-i-get-my-ketostixs-to-purple#axzz1y5SqiFug
Cutting carbs and protein is tough. I agree with Eugenia. It's probably only worth doing this if you have some theraputical reason for doing so. I do it for diabetic control (and endurance running), RobS does it for migraine control, Jimmy Moore for weight loss.
on December 05, 2012
at 09:57 AM
I don't even understand why you want to go "deeper" into ketosis. You're fine the way you are (unless you're trying to fix an ailment that's specifically fixed with ketosis). According to Dr Jack Kruse, it takes up to 2 years to be FULLY adapted to fats. While you'd be adapted in a good degree in the first 2 months, it will take more time to be fully adapted.
Also, if you are adapted, then you won't pee your ketones out, your body will use them for energy. So after the initial adaptation period, urine-based ketosis sticks are useless to measure ketones in any precise manner. You'd need blood tests in that case.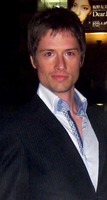 on December 05, 2012
at 10:44 AM
You have your reasons I'm sure, but I found higher protein, moderate fat, zero carbs yielded greater performance AND satiety.
That is to say, high fat and low protein will get you neither lean nor increase muscle mass or performance.
Sign in to Your PaleoHacks Account