Wilderness Therapy -- Paleo Feasibility
Answered on August 19, 2014
Created April 29, 2011 at 1:35 AM
I was wondering if anyone in the Paleo community happens to work as a field guide for a wilderness therapy company. The companies I have looked at are pretty strict with diet (field guides eat what the students eat) and thus eating Paleo would be rather difficult, especially being outside in the wilderness for eight days straight. Are there any wilderness therapy field guides who manage to eat paleo out there?
Views




1.7K

Last Activity




1934D AGO
Get FREE instant access to our Paleo For Beginners Guide & 15 FREE Recipes!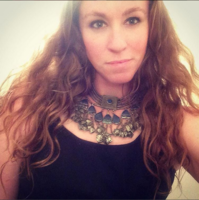 on April 29, 2011
at 10:42 PM
You'll have a hard time. I've been working in the field for 6 years and its really hard to stay paleo out there. It takes LOTS of planning and creativity. Me and my boyfriend Tony (known here as StaticEnergy) are both wilderness guides. The food situation is the biggest problem we have with our careers and lifestyle. Being a wilderness guide gets you outdoors and very active, much closer to our natural existence than 90% of the US population, except for the whole nutrition part.
You'll have an especially hard time if you're working in a hot environment, as everything spoils more quickly or melts. A great option is to try do some foraging in the field if you have time and you are in a place that allows it. On my sea kayaking trips I often collected scallops in the sound or caught fresh fish to supplement my diet. You can supplement with roughage, mushrooms, tubers and wild berries pretty easily if you have time to collect them. "The Forager's Harvest" is a great resource if you plan to try this.
You will probably need to make most of the food you take on trips. This can get expensive. Some companies pay enough that its no big deal to buy your own food. Others, buying your own food instead of eating theirs will cause you some hardship. You should have your own dehydrator. I got mine for around $50. There are lots of great books on dehydrating food. One of my favorites is "Dry It, You'll Like It"
Here are some ideas:
beef/bison/venison jerky
apples and oranges because they spoil slowly and are tough
dehydrated fruit (high in carbs)
nuts (high in PUFA)
nut butters (again, high in PUFA)
pemmican
canned salmon + tuna, look for the foil packets instead of cans
YOU NEED A GOOD SPICE KIT here is an awesome link to one that weighs 1 ounce and you can make for really cheap:http://www.instructables.com/id/Ultra-Lightweight-Backpacking-Spice-Kit-only-1oz/
if you can muster carrying it, you can make decent soups with tomato paste, canned salmon, some spices and some canned chicken broth
hard cheeses
Some ideas that only work in cool/cold environments:
butter coconut bar - mix butter with shredded coconut and dark cocoa to form a bar. bite off chunks when hungry
get a plastic jar of coconut oil, use some of it for cooking to create room, then stuff dried fruit, dark chocolate bits and jerky down in it, and eat with a spoon
smoked salmon and cheese

Good luck.
Sign in to Your PaleoHacks Account