do your nails have crescents at the bottom, indicating that you have good iron levels?
Answered on August 19, 2014
Created May 21, 2013 at 7:10 PM
Hi guys,
I was glancing around the book, The End of Illness. The doctor has some interesting points like how nails and hair can be useful indicators of health, as we all know. some of his indicators that the author checks:
Discolored nails can indicate infection or diabetes Nails can also indicate iron status a Whitish crescent C at the base of your nails can indicate good iron status
Others I know anecdotally:
vertical ridges indicate insufficient stomach acid and absorption of vitamins or minerals White spots can be injuries but also electrolyte imbalances like insufficient potassium, overdose of magnesium, insufficient calcium, etc.
Informally, my mother, sister, brother-in-law (non paleos) and I have crescents on 2-3 fingers per hand. I had iron deficiency anemia and I swear that as a kid, and before years of being on birth control (off it now), receiving antibiotics for various infections (which decrease iron status) or thinking vegetarians were the healthiest, that I had crescents on all my fingers! My significant other, who has loved and will always love beef and fish, has crescents on all his fingers.
So:
do your nails have crescents at the bottom, indicating that you have good iron levels? Do you have experience with the crescents disappearing or reappearing with time?
Note: The author of the End of Illness, who is a doctor, also makes some points I disagree with, like getting the flu vaccine every year is important and how if you're 50 or older you should be begging your doctor for a statin to lower cholesterol. I'm not endorsing the book, just the idea that looking at skin, nails, hair, etc. are important and trying to gauge how paleohackers nails' look, informally! Thanks.
Views




10.3K

Last Activity




1576D AGO
Get FREE instant access to our Paleo For Beginners Guide & 15 FREE Recipes!
on May 21, 2013
at 08:06 PM
Everybody has that "crescent" at the bottom of their nail, whether they can see it or not. It's called the lunula, and it's literally the root of the nail (well, the visible part of the root).
Your book sounds like a bit of woo-science, to me. If you push your cuticles back, you should see the lunula, regardless of its prominence.
Was there a compelling case made for iron deficiency related to how high or low the flesh of the finger and cuticle rises up the nail?
on May 22, 2013
at 11:26 AM
(apologies, I'm not sure how to comment on an answer individually.)
Aggic, it sounds like you are confusing a test for vitamin deficiency with a basic test of capillary refill (which assesses circulation)?
I may be wrong though, and capillary refill may itself be an indicator for other problems.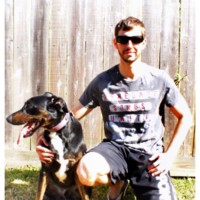 on May 21, 2013
at 08:16 PM
I thought the test for iron deficiency through nails was to press down on them - They should go white, and once pressure is released, turn right back to light red. If nails delay or do not re-colorize at all, a vitamin deficiency is possible.
Sign in to Your PaleoHacks Account