Should I stop Intermittent Fasting once I've reached my goal?
Answered on August 19, 2014
Created March 17, 2011 at 4:47 PM
I am close to my goal of 135 pounds and I feel great. I love eating paleo but what really helped me lose those last 10 pounds was definitely intermittent fasting. I also love skipping breakfast as it gives me more time to sleep in the morning.
So I'm wondering if I should stop now that I'm at my goal or keep going and see where I get to. Am I going to raise cortisol levels by continuing IF? I also don't want to lose all my body fat (I like having some curves)...
Thanks!
Views




4K

Last Activity




1792D AGO
Get FREE instant access to our Paleo For Beginners Guide & 15 FREE Recipes!
on March 17, 2011
at 05:19 PM
I would say listen to your body, instead of consciously not eating in the mornings. Eat when you are hungry. It means if you have a small dinner the chances are you will be hungry for breakfast, a big dinner less likely. Then just make sure you do a decently long fast once or twice a year to get the autophagy benefits.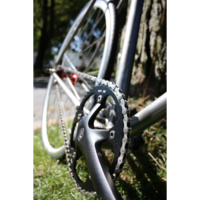 on March 17, 2011
at 05:54 PM
I've been thinking along the same lines. IFing has helped me lean out, and I have a bit more to go before I feel safe from the harm that belly fat can cause, but I like the idea of following natural hunger. There are days when I can't get enough food in, and I'm starving the next morning. Those are days when I think eating something makes sense. I play hockey two nights a week and need to eat early the next day. I do, however, like how I feel having my first meal at noon. I have tons of energy and feel free of the need to eat food when I'm actually not hungry.
Nothing I've read makes me think any damage is being done. In fact, it sounds like it's more beneficial and natural, unless you have issues with cortisol, which I doubt many do.
on March 17, 2011
at 05:14 PM
I guess it goes back to what makes you look, feel and perform the best and how you generally feel overall while IF'ing vs. when you don't IF. You can FEEL is your body is being stressed by the IF'ing.
Sign in to Your PaleoHacks Account