Paleo, Intermittant fasting and appetite
Answered on August 19, 2014
Created September 23, 2011 at 8:10 PM
Hi everyone, wondering if anyone can help
Background
75kg Male, 27, 90-95% paleo most of this year. Started out the year at 87-88kg and dropped weight to make it in to an under 75kg strongman qualifier in june and currently 1 week away from the finals. I train 4-5 days a week including barbell training and strongman equipment along with 2-3 conditioning sessions at the end of strength training.
I follow intermittent fasting usually breaking the fast around 12pm and then eating a large meal after training about 8pm. Carb sources are mostly sweet potato and banana eaten only after training. Off days are low carb.
My problem is i seem to have a giant appetite when I start eating, fasting is no problem but once I start my evening meal I find it very difficult to get satisfied.
I tried smaller meals earlier in the year but I was just hungry all the time.
Today I did a bit of a warrior diet approach and tonight I ate
1750 cals broken down to 145g Protein 40g Carbs 110g fat
Food was- Kidney, bacon, coconut oil, butter, eggs, egg whites, Spinach, mushroom, onion, courgette, almond butter, whey and coconut milk.
I ate about 50g of protein earlier in the day.
Im sitting here and im not in the slightest full or satisfied.
What gives? Anyone else have this issue?
Thanks
Dan
Views




1.2K

Last Activity




1429D AGO
Get FREE instant access to our Paleo For Beginners Guide & 15 FREE Recipes!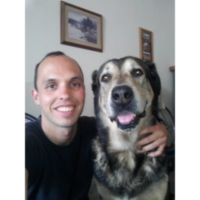 on September 23, 2011
at 09:10 PM
Given that you are engaging in very high intensity glycolytic activity in training, I would wager that you're depleting far more glycogen than you're repleting and your hunger is tied to insufficient glucose for glycogenesis. If you up your carbohydrate intake, you should reduce overall hunger in this case.
Additionally, if you are more active during the fast, you will lose that last kilogram.
Good luck.
on September 23, 2011
at 08:20 PM
Have you tried eating until you're satisfied? 1750kcal (+200kcal from the protein) seems very low to recover what you are putting your body through. Though I realize you need to keep your weight at its current point, consider that NFL football players, when they are in their summer training camps, consume 5000-10000kcal per day. Up your intake, and if you pack on another kg, drop it back again. It seems to me that you are more in danger of depleting your energy stores than overdeveloping mass, with your finals in a week.
on September 23, 2011
at 08:39 PM
1750 calories seems like a weight loss diet, I would think you'd need to eat more fat! Have you tried grass fed ground beef for your first meal? I have been eating about 8 oz of ground beef crumbled up and cooked with onions for my first meal, very satisfying and I am not hungry again for a LONG time.
Sign in to Your PaleoHacks Account