Intermittent Fasting for fat adaption? / breath issues!
Commented on July 31, 2014
Created July 30, 2014 at 10:22 AM
Hello everyone ..
About 4 weeks ago i started with intermittent fasting combined with a massive increase in the consumption of dietary fat. Nevertheless, my carb intake didn't go quite as low as one would expect (it's pretty hard for me to do so). My daily macros are on average as follows:
- Carbs: 120-180 g
- Protein: 90-120 g
- Fat: 180-220 g
I eat everything in the evening after my workout (which i do 4 times a week) amounting to 2'600-3'000 total calories for the day.
It's going surprizingly well, i feel energized throughout the day, i don't actually get hungry in between and for the first time i can keep my mental clarity even in the afternoon during work. After work i train in the fasted state, which is no problem at all for me.
My only real problem: my BREATH !
It's literally destroying my sexlife and causing lots of uncomfortable situations at work, where i'm aware of my bad breath but at the same time can't avoid being near to my coworkers. I tried gums, but they only lead to strange stomach pains, so constantly chewing on them wouldn't be a solution for me either. I have to say i LOVE intermittent fasting and the idea of fat adaption, but as of now i would have expected the bad breath to be gone, which isn't (yet?) the case.
My question: Do i need to lower my carb-intake further despite a daily fasting-period of at least 20 hours? Is this still necessary for complete fat adaption and eventually for getting rid of my bad breath? OR is it normal to last that long?
Views




4.7K

Last Activity




1938D AGO
Get FREE instant access to our Paleo For Beginners Guide & 15 FREE Recipes!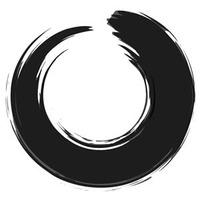 on July 30, 2014
at 10:48 AM
Do i need to lower my carb-intake further despite a daily fasting-period of at least 20 hours?
Is this still necessary for complete fat adaption and eventually for getting rid of my bad breath?
I'm not sure carbs have anything to do with bad breath? Have you heard this somewhere?
Going lower on carbs definitely helps burning fat, IMO the stored toxins in fat that are liberated through fat burning could potentially cause bad breathe, more so than eating carbs.
I have a similar eating schedule, all calories after evening workout (interested in what your meal looks like btw), at most i'll have a can of sardines during the day, it's generally hard to smell your own breath though, and I doubt the sardines help! I do feel I can judge it to some extent just by how fresh my mouth feels.
I notice that when I fast for 36+ hours my breath gets really bad, it's like having morning breath all day long.
Things I find that help - brushing teeth with minty toothpaste, gargling, oil pulling, drinking water, getting fresh air as regularly as possible, and over time I think the bad breathe generally becomes less & less as your body has cleaned out the junk.
on July 31, 2014
at 04:43 AM
In your case, right now, your bad breath is almost certainly (imo) due to you not eating.
Don't get me wrong, fasting does not automatically = bad breath. But it does happen in some people. I am not sure why. Maybe it does relate to being 'fat adapted', ie. if you become fat adapted it will no longer happen, idk.
I always remember i use to work at a place where a few guys observed Ramadan (fasting during daylight hours), one guy in particular had particularly foul breath during this period, but was fine both before & after Ramadan.
What is your liquid intake like during your fasting hours, both quantity & 'types'. This could be a factor. Increasing/reducing/changing your liquid intake may help.
Just one idea (i have no data to back this up with), you could try taking activated charcoal capsules during your fast, to see if that helps 'remove' the bad odours. Could be a worth a try, it's a pretty cheap supp. I have seen activated charcoal sold as a remedy for flatulence; Some blurb; "activated charcoal absorbs excess gas in the gastrointestinal tract. This helps provide relief from bloating, fullness and flatulence" . So you never know, may be it will help reduce/eliminate bad gas getting expelled out the 'top' as well as out the 'bottom'.
& your run of the mill chemist/pharmacy should stock activated charcoal caps. make sure you get capsules not tablets (not sure if they even come in a tablet form).
Sign in to Your PaleoHacks Account