Feast Day (calorie glut vs. restriction) to break a fasting plateau?
Answered on August 19, 2014
Created November 07, 2011 at 3:25 AM
Not sure if this question has been asked yet, but here goes:
I normally RF (Regularly Fasting) everyday. I begin eating at 3-4pm, and stop around 11 or 12 at night. I seem to have been coasting on a major plateau for about 4 or 5 months now, after strictly adopting this protocol. I am definitely becoming leaner than I previously was before Paleo, albeit very slowly.
I was wondering if having a few consecutive "Feast Days" i.e. with no set eating schedule, caloric overload of safe Paleo foods would jump start my metabolism, and tell my brain via hormones that I'm not in a set of "famine circumstances" and that burning stored body-fat is optimal. I recall maybe Stephen-Aegis or Travis Culp mentioning this about plateau busting, here on PH sometime ago.
I've had a similar result where my body seems to go into fat-burning overdrive if I have a large cheat, or over eat SAD foods the previous few days. Again, this could just be that I tend to shun rich foods if I've cheated or have rhinitis-type allergic reactions to gluten (aka sneezing, wheezing, runny nose, etc...) and avoid food.
I'm wondering if I can achieve the same effect with Paleo foods. What is the science behind this? Does it work? Should I regard IF/RF as a maintenance protocol rather than a "leaning out" angle of attack once I've reached a certain level of fitness?
Clarification - this is not a cheat day question. I'm not advocating pizza or going off the rails with a gluten bomb...I'm simply asking if adding more Paleo-safe calories, say going from 2,000-3,000 calories daily while RFing, to a few days of 6-8,000 cals will have any effect on burning fat, and what the ratios of those meals should be.
Views




3.3K

Last Activity




1426D AGO
Get FREE instant access to our Paleo For Beginners Guide & 15 FREE Recipes!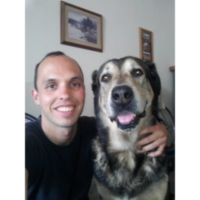 on November 07, 2011
at 05:07 PM
It would only make a difference if the feast were carbohydrate-rich. The hypothalamus will intervene and clamp down on metabolic rate etc. if it senses that body fat or glucose availability have dropped too low. It's far more common to do this with carbohydrate restriction than an overall deficiency in bodyfat (unless, dare I say, your hypothalamus isn't receiving the leptin signal being transmitted). Daily calories are irrelevant and not being tracked outside of glucose availability and total fat stores.
One thing that the hypothalamus has no control over is how much ATP it takes for myosin and actin to bind to each other. As such, you can burn plenty of fat with a garbage RMR via low intensity exercise. Muscle repair itself is a good ATP sink as well. It'd probably be a good idea to have your hypothalamus on your side, however.
on November 07, 2011
at 04:55 AM
I'm wondering if you might already be on the lean side. Because if so, it does seem that the hypothalamus has a genius for fat preservation, and thus has to be cajoled to give it up after a certain degree of seemingly rapid progress has been achieved. I'm pretty lean myself, and am doing an IF program at present (or to use your term, RF, since it fact I'm doing 16/8 on an ongoing basis). I'm finding that the "easy" fat seems to have gone already. Such that, at this point (in a lean phase rather than build phase), I find that I'm maintaining my present body weight. Yet, according to both the mirror and fat-percentage measurement (hydrostatic), I appear to be replacing fat weight with lean tissue and bone weight. The seeming "slowness" of it all occasionally tempts me to play with steepening my current caloric deficit, but then I realize doing so might only trigger ever-vigilant hypothalamus into something akin to overdrive. So, I have opted to avoid declaring that I may be in "plateau" or "stall," and that, rather, I might simply be making slower progress than my impatience would prefer. By the way, this is all in the context of three weight sessions per week, Leangains model. Finally, I haven't experimented with anything like the Feast Days you mention, so I can't add anything by way of first-person empiricism here.
on November 07, 2011
at 04:31 PM
No. Is not going to help you in any shape or form. always avoid toxins like gluten and veg oils ( and combinations) . slightly modify your diet. (more fat, less fat, more protein, less protein, smaller eating window, larger eating window, more calories, less calories, less variety) keep fasting. if its a mind thing, include some rewards like - real- ice cream, dark chocolate, here and there .
Sign in to Your PaleoHacks Account