Carboyhdrate grams: Is weight equivalent to food value?
Answered on August 19, 2014
Created October 04, 2011 at 10:51 PM
I'm in the first phase of a 2-step LeanGains fasted-training program (repeating 8-hour feeding/16 hour fasting). The goal of the first phase is to get leaner (cut), and then, in the second phase I'll focus on adding muscle (bulk) while staying as lean as possible. I'm starting this process lean, and looking to get more so.
I went Paleo a year ago. Grains have not been part of my diet since then, and I want to stay with that on this diet-exercise program, which calls for me to consume 250g (weight) of carbs on three weight-training days per week, and 50g (weight) of carbs on the four rest days. The program uses "250g rice (pre-cooked)" as the training day carb amount, with recommendation that I can feel free to switch that out for 250g of Paleo-acceptable carb equivalents. (The program I'm following counts carbs in terms of pre-cooked weight rather than in terms of calories, as recommended by Martin Berkhan. Same with protein and fat, but I've already got those dialed in; it's the carbs I'm wondering about.)
I did some online carb counting and learned the following concerning 250g weight of the following foods, in pre-cooked form:
Brown rice: 190 carb content 270 calories
Yams: 70 carb content 70 calories
Cassava: 94 carb content 440 calories
Banana: 220 carb content 862 calories
Blueberries: 66 carb content 210 calories
I do not have a nutritional background. So, while I know all these foods are not equivalent in micronutrients, what I want to know is whether 250g of the Paleo foods (yams, cassava, bananas, blueberries) is metabolically equivalent to 250g of brown rice. By "metabolically equivalent" I specifically want to know: If I consume 250g of any of the Paleo foods on the three weight-training days per week, will that have the same desired effect as consuming 250g of rice?
It's kind of hard for me to wrap my mind around how the much higher caloric value of 250g bananas would not have a very different metabolic effect from 250g rice.
As for yams: I had assumed they aren't as calorically dense as rice, but was a little surprised to learn that they are considerably less dense than rice, not only in calories but in carb content.
Additional information: My three exercise days per week consist of weight training (low volume, heavy weights, reverse-pyramid). No cardio. (I love running ??? former ultra runner ??? but am aware of the dangers of over-exertion on a low-calorie diet: cortisol impedes fat burning). I'm 5'9" and weigh 153. Just had full blood panel: great results. I'm 57 and have been running and lifting since college.
Thoughts? Thanks.
Get FREE instant access to our Paleo For Beginners Guide & 15 FREE Recipes!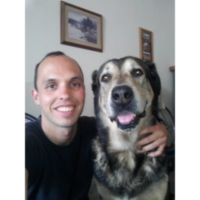 on October 04, 2011
at 11:19 PM
Different carb sources have different carb densities. So, a white potato that has the same mass as a sweet potato will contain more carbs (if I recall it's 18% vs 15% respectively). Cooked rice is a denser source of carbohydrates than either. It would take quite a lot of blueberries to match the starch content of rice and a lot of it would be fructose.
Sign in to Your PaleoHacks Account