Are either useful? Which is more useful?
Get FREE instant access to our Paleo For Beginners Guide & 15 FREE Recipes!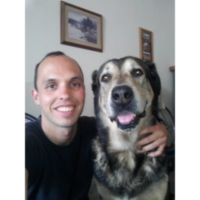 on October 05, 2011
at 02:39 AM
I think the insulinogenic nature of protein is largely irrelevant since glucagon is released at the same time. As such, lipid oxidation is pretty much unaffected by protein ingestion. If you take a walk fasted or with a steak in your stomach, the amount of fat mobilized and oxidized is probably 95% comparable.
I think the glycemic index actually is relevant because glycogenesis is a fairly slow process, so you'd probably want blood glucose to be elevated as little as possible during glycogen formation. As such, it may in some cases be better to, for example, eat rice instead of white potato, or at least eat fat with the starch. Protein reduces glycemic index, but eating it with starch may then interfere with the digestion of the protein.
on October 05, 2011
at 09:24 AM
I think both are useful to diabetics for glycemic control. If you're asking about for weight control or health in general? Well ... almost all things that decline with age relate to insulin resistance which results in the elevated insulin levels. But it's insulin signaling that's the key. Whatever promotes insulin sensitivity in one's diet is what's important, not whether a food uses more insulin or is absorbed more or less rapidly.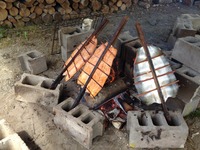 on October 05, 2011
at 12:12 PM
When I was Type 2, I used glycemic index to select low blood glucose response foods. GI followed the results I got with my blood glucose meter, and the number of foods which the University of Sydney has cataloged is huge. I haven't worked with insulin index but understand that it is correlated with GI (see http://www.ajcn.org/content/66/5/1264.short) . I have read that the two can differ - for instance unsweetened yogurt has low GI, but still provokes an insulinimic response more like milk.
Sign in to Your PaleoHacks Account