I have read some experiences online from two diabetics that have seen a spike in blood sugar after consuming yacon syrup yet no one has confirmed that it doesn't spike blood sugar anecdotally (aside from some journals which I don't trust). Can anyone vouch from experience for yacon, as a sweetener that does not spike blood sugar levels?
Views




3.8K

Last Activity




2186D AGO
Get FREE instant access to our Paleo For Beginners Guide & 15 FREE Recipes!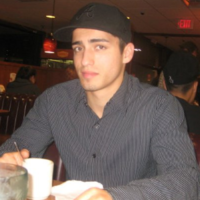 on January 25, 2014
at 05:45 PM
Yeah I would buy a glucometer if I didn't live in Latin America. Interesting that you've read stevia raises insulin, do you mind sharing some references for that?
I found out that the two anecdotal references I'm referring to were using yacon syrup in baked goods and yacon's indigestible fructooligosaccharides break down above 248 degrees fht.which explains why they both received a spike of around 160.
The reason I am taking it is because I do HIIT which demands carbs for optimal performance plus I figured why not work with the highest source of natural prebiotics; yacon, it's double benefit.
Thanks for your 2 cents.
on January 25, 2014
at 03:55 PM
n=1 - try it with a glucometer. You can get one for $25 or so with a few strips. If it can't be broken down into glucose, it won't spike blood sugar. The real question is whether it will spike insulin, which is much harder to test for at home than blood glucose.
I've never tried the stuff, but I do know that there's some anecdotes that even stevia can spike insulin. The theory is that when you taste sweet, your body thinks "there's food coming down, and it's very very sweet, we'd better prepare for the spike in blood sugar by preemptively releasing a bit of insulin to deal with it." The theory sounds plausible in the face of non-caloric sweeteners preventing fat loss. (The alternate is that it messes with the internal accounting of calories, so it causes you to eat more.)
Either way, the best path seems to be to lose the sugar addicted sweet tooth and favor savory foods, and safe starches.
Sign in to Your PaleoHacks Account