Could vitamin K improve insulin resistance?
Answered on September 12, 2014
Created November 12, 2012 at 8:42 PM
I was reading an article about the role bones may have in regulating insulin and blood sugar:
"The research, published in the August 10 issue of Cell, demonstrates that bone cells release a hormone called osteocalcin, which controls the regulation of blood sugar (glucose) and fat deposition through synergistic mechanisms previously not recognized"
The article includes this neat picture for visualization:
Since osteocalcin function is dependent on vitamin K (especially K2 I believe), does this suggest getting adequate vitamin K could be especially beneficial for people with diabetes and insulin resistance?
Views




1.9K

Last Activity




1402D AGO
Get FREE instant access to our Paleo For Beginners Guide & 15 FREE Recipes!
on November 12, 2012
at 09:58 PM
I have this book (Vitamin K2 and the calcium paradox: how a little-known vitamin could save your life / Kate Rh??aume-Bleue.) which I found interesting. Dr. Bleue does list insulin resistance and poor glucose control as a condition that can be effectively addressd with vitamin k2 specifically. She lists many other conditions as well like cancer, MS, arthritis, etc. that seem to benefit from k2 supplementation (she likes the natto derived mk-7 form over mk-4 if I recall correctly). A few things that pop to mind that she mentioned is that the pancreas is the second largest store of bodily k2 after the salivary glands (but k2 is not recycled so are easily depleted if eating a low k2 diet). Also there was a study in which healthy subjects took k2 post prandially and showed much improved glucose control at 2 hours. The book is worth a read I think.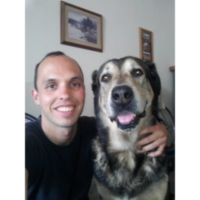 on November 12, 2012
at 08:56 PM
on November 22, 2012
at 05:53 PM
I stumbled on a neat study that further supports this theory:
"To summarize, we have demonstrated for the first time that vitamin K2 supplementation for 4 weeks increased insulin sensitivity in healthy young men, which seems to be related to increased (carboxylated osteocalcin) rather than modulation of inflammation...Our results are consistent with previous studies that demonstrated improved glucose intolerance or relieved insulin resistance by treatment with vitamin K1 (3) or vitamin K2 (4), respectively".
Link: http://care.diabetesjournals.org/content/34/9/e147.full
Sign in to Your PaleoHacks Account