Would additional n6 be helpful for fighting infection/cold/flu?
Answered on August 19, 2014
Created September 14, 2011 at 2:56 PM
So, I finally got a cold from my daughters and I was just thinking:
Since linoleic acid upregulates an inflammatory response - maybe that's good for fighting off infections (bacterial or viral) and a little extra omega 6 might not be a bad thing in that circumstance (assuming that generally inflammation is low and n6/n3 is well balanced otherwise).
If so, I might have to hit the nuts.
Or should we always avoid n6 as much as possible?
Views




1K

Last Activity




1431D AGO
Get FREE instant access to our Paleo For Beginners Guide & 15 FREE Recipes!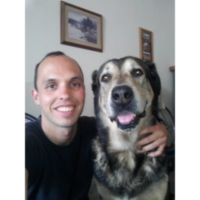 on September 14, 2011
at 04:07 PM
Linoleic acid doesn't upregulate inflammation, but the need for inflammation upregulates the formation of eicosanoids from linoleic acid (assuming that there isn't a sufficient supply of arachidonic acid). As such, unless you are currently deficient in n-6 fats (which I think is actually possible with some paleo iterations) it will likely have no effect.
I think the best strategy for preventing future colds/flus would be 60ng/ml+ of 25(OH)D and addressing a marginal zinc status.
on September 14, 2011
at 04:02 PM
My feeling is it would cause extra stress on the immune system just when your body needs it least. I.e. your body would be fighting off said virus/bacteria PLUS the results of the omega-6s. I mean, they cause inflammation for a reason, you know? Your body is fighting something, not just inflamed for no particular reason, right?
on September 14, 2011
at 04:47 PM
Forget about it, its not useful, it is most probably harmful because of opportunistic bacterial infections and overactive immune system. Most probably you have enough w-6 and not enough w-3 since those are rare in food (walnuts, fish, flax). W-3 is also not helpfull, it needs to be taken weeks before for COX inhibition (the same is true for w-6, process of membrane integration doesn't happen over night). You need rapid acting solution.
For cold, this is what you should do:
Do not eat. Viruses are intracellular intruders, you need to promote xenophagy.

Ascorbate Acid Powder, every 1 hour 1 teaspoon freshly made in carbonated water with magnesium with some limunade or kiwi gel. You can add ehinacea and/or propolis. You need to take from 30-100g per day of Ascorbate, and this depends on your level of body stress. If you get flatulence, lower the dose by half but still continue until you are sympthom free. If you can't tolerate flatulence, order liposome encapsulated ascorbate.

NAC, 600mg per day, to boost glutathion.

Vitamin D3, 10K IU.

1 multivitamin

Lots of water, tea, chicken soup.

Rest
To prevent it, regular cold showers, ascorbate, Vitamin D, Alkylglicerides (Shark liver oil) and low carb diet are enough.
I didn't have cold in years.
Sign in to Your PaleoHacks Account