Hi, last month I got sick with sore throat, coughs and now after a course of antibiotics, then anti histamines, steroid inhalers, I am feeling vulnerable to coughs and colds. Still some coughs. Doctor told me to continue antihistamines and steroid nasal sprays for a month. Its disgusting. My all throat culture, mono tests came out negative, chest x-ray is okay.
Now I want my body to heal naturally. Would you guys please share tips to strengthen my immune system. I am eating daily bone broths, 1 oz liver, salmon, eggs, meat, veggies, blueberries, strawberries, apples, kefir, yoghurt, oranges, bananas. I also gained 8 lbs after my sickness as I am eating more fruit, white rice and have no energy to workout. Also daily 5000iu D, 3g C (more than that makes me run to bathroom). Please share your tips to boost immune system.
Views




2K

Last Activity




1942D AGO
Get FREE instant access to our Paleo For Beginners Guide & 15 FREE Recipes!
on April 25, 2013
at 04:05 PM
Eve, I suggest you read Perfect Health Diet (Jaminet) and broadly follow the dietary suggestions (..by all means tweak it a bit) and the suggested supplement regimen. I think Paul Jaminet really knows his stuff and somehow manages to explain it all clearly yet in technical detail.
As for your perceived present immune system vulnerability, I suggest you take 6 mg of iodine daily. This equates to 1/2 of an Iodoral tablet or 1 drop of Lugol's 5%. You will need to take a couple of other companion supplements to complement the iodine, which is powerful stuff. Iodine is a wonderful antibiotic/antifungal nutrient. The Perfect Health Diet discusses iodine, and it is discussed on Paul Jaminet's web site (perfecthealthdiet.com).
_Lazza
on April 25, 2013
at 02:56 PM
You shouldn't be eating liver daily, your Zinc and D3 levels will go to the floor because of copper and A, which are antagonists and plenty in offal. Eat offal only twice a week. Replace the rest of the liver days with other meats, fish and of course, oysters (as good in nutrition as liver, but worth more zinc). Also, an idea would be to also get magnesium (most are deficient, even on Paleo, because our soil/water doesn't contain much anymore), and coQ10 Ubiquinol (not ubiquinone). These foods and supplements will boost your immune system further.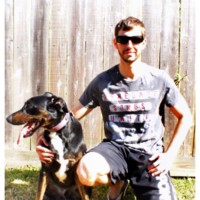 on April 25, 2013
at 02:14 PM
Here are some of my top immune-boosting items:
Apple Cider Vinegar, Ginger/Lemon/Honey tea, Chaga Tea, Vitamin C
Sign in to Your PaleoHacks Account