Morning and Evening Meals Only - Benefits and Downsides?
Commented on October 05, 2013
Created October 03, 2013 at 6:12 AM
[This is my first question, please be kind! Sorry it is a long post. And I have done some searches but couldn't find anything exactly matching my question]
I know IF is a big and popular thing, and I have experimented with it a little myself. It works for me right now as I have a period of time without a fixed timetable - e.g. I am not working for a month or two! This means I can cook and eat whenever I want so it's not a problem if I need to break my fast earlier. However, it has occurred to me that once I get back to work, a really easy routine would be two meals a day - morning and evening.
The main benefit I can see is that I could eat two cooked meals without worrying about transporting and reheating or whatever. So basically I can eat proper meals with meat and veg and so on. Also, I can eat satisfyingly sized meals and then have nice time in between for my body to digest them. During the day I would probably have a piece or two of fruit and some bone broth with a bit of coconut oil to keep me going, but not worry about eating a whole meal. I'm not eating nuts for a bit (gut issues), but in the future a handful of nuts would also probably be a good midday boost.
My question is, what benefits and downsides have people experienced eating like this? Can you get a bit of the benefits of IF?
Just FYI, I am female and of a healthy weight. I would not be aiming at any kind of calorie restriction with this exercise. I am merely seeking to get all my nutrients for a strong and healthy body in a convenient way. Long periods of fasting do not make me feel that great (not uncommon in women, or so I have read), so with IF at the moment I do 15 hours or so. I wake up early (5-5.30am) and like to work out around 6am, which I think has made IF harder. The plan for two meals a day would be to eat breakfast around 7.30am and then don't eat a proper meal again until 7.00 at night. So it's not an extended period of fasting from night to morning, but there is still a reasonable gap. Followed up by another long gap before "real" food again.
ETA: I forgot to say - usually when I wake up I make a cup of green tea and add 1 tablespoon coconut oil and 1 tsp ghee. I feel like this makes me enjoy my workout more and I feel I have more energy. I do not know if this officially stops my IF. Some people seem to say that pure fat does not interrupt IF, so it's ok (e.g. bulletproof method). Any comments on this would be appreciated. Do I need to suck it up and learn to do COMPLETELY fasted workouts?! I did try it for a week or so but felt better with the fatty tea before/ during (I sip in between sets!). Maybe my body would get used to it in time...
Views




3.9K

Last Activity




2235D AGO
Get FREE instant access to our Paleo For Beginners Guide & 15 FREE Recipes!
on October 05, 2013
at 03:49 PM
Thanks for the replies guys. I think I need to be a bit more relaxed about it to be honest - I mean that I shouldn't be fixed on forcing IF and long gaps between meals. I am beginning to think that for some women, there can be issues with consistently going long periods without food. Whereas mens' bodies don't seem to be concerned about holding on to fat and will therefore burn excess body fat more easily when "forced", I do think that sometimes womens' bodies respond to a perceived famine by slowing everything down in an attempt to hold on to as much fat as possible. Makes sense, as women need more fat to be fertile and function in a way that allows for babies! And I don't have a lot of excess fat, so my body probably feels more nervous about losing it. I don't want to feel tired and crappy - I would rather have energy and feel good. It may not mean a big change in energy intake, but rather just a flexible way of thinking when it comes to meal timing. What I am going to experiment with is doing IF up to the point where I start to feel hungry. And then not forcing it. I don't think my body responds in a useful way to force.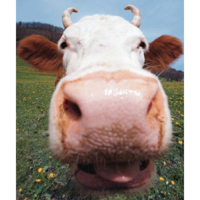 on October 05, 2013
at 03:37 PM
I do an IF of 16 hour fast and meals (2) within 8 hours. I think what you propose is fine as 12 hours is a good chance for your body to work on the fuel it is given. 12 hours is an oft quoted fasting time by many so called experts in nutrition. It is easy to assume back in the paleo era that Grok went hunting and Mrs. Grok sat around waiting for the dude to come back with some food. I don't think she went to the ice box for a snack every 3 hours while darning his socks.
on October 05, 2013
at 06:51 AM
I only eat breakfast and dinner, I make sure that breakfast is always cooked in plenty of coconut oil and lots of eggs, bacon and avocado. I'm so full right up to dinner, which is lighter, meat/fish and salad. I'll only have a coffee, lots of water but no snacks...works for me.
Sign in to Your PaleoHacks Account