Feeling sluggish after 3 months...
Commented on August 23, 2014
Created January 02, 2014 at 3:59 PM
Hello, I've been paleo for roughly 3 months now. In the first month I felt better almost instantly and had an abundance of energy, felt like I could talk to people and felt overall positive. The past 2 months seems to reflect how I felt when I wasn't paleo, feeling sluggish, uninspired and lazy. All of the meat I eat is organic, grass-fed (where possible) cuts and the fruit and veg is organic. I really want to feel as good as I did initially and am at a loss. I'm trying to eat seasonally at the moment (to reduce cost and for higher a nutrient content, as the produce hasn't been shipped thousands of miles) so I eat a lot of root vegetable in stews and casseroles. I also should mention that I have IBS and, in the early stages of the diet, this halted and would rarely bug me - now I seem to be suffering more from it. At the start, my dark circles under my eyes vanished and I had a lot of colour in my skin for someone who is very pale. I have also lost over a stone in weight since October. I hope someone replies to this as I feel like it's not worth the effort at the moment as it doesn't seem to give me any benefit.
James.
Get FREE instant access to our Paleo For Beginners Guide & 15 FREE Recipes!
on January 02, 2014
at 04:24 PM
I'm 24yrs old, on a typical day I will consume an avocado with egg for breakfast or I'll start it with 2 portions of fruit. For lunch mostly 3 carrots, beetroot and can of wild salmon. Dinner usually consists of casserole or stew or just meat and veg. This would most likely be carrots, parsnips, turnips, cauliflower and tomatoes with beef or venison. Sometimes I will just have meat and veg with sweet potatoes (ie turkey/beef/pork/lamb steaks) for dinner. All of the dinners are cooked in organic butter.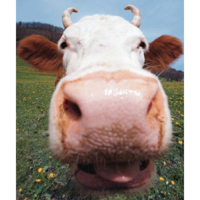 on January 02, 2014
at 04:14 PM
Describe your diet and caloric intake vs. your weight/age. You could be out of balance, with not enough of fats, protein, carbs.
Sign in to Your PaleoHacks Account