How to stay motivated, even with IBD?
Answered on August 19, 2014
Created September 25, 2012 at 10:33 PM
Hello all!! Im curious as to how the majority of you stay so motivated to keep with paleo. I have to admit, I loved the way I felt the first 4wks. Eventually, I think the high fat got to me. I have Crohn'(in remission) and sometimes the high fat will hurt my tummy. I started cramping(usual sign of Crohn's) So I resorted to rice. It seems easier for my gut to handle. Then, the rice led to other carbs, low protein, etc. It was like a gateway drug!haha. How do all of you stay within your dietary limits? Rice will never leave my diet, it eases the Crohn's symptoms. But staying away from processed foods, other carbs, and what not has been so difficult!! I work as a nurse in a major hospital, and sometimes the cafeteria is my only choice. Any suggestions? And I work 10hr days, so dinner is difficult. Any suggestions would be greatly appreciated. Especially those who have experience with Crohns/IBD. Have a good one!
Views




1.6K

Last Activity




1430D AGO
Get FREE instant access to our Paleo For Beginners Guide & 15 FREE Recipes!
on September 26, 2012
at 12:02 AM
I have Crohns and Paleo really helped me. At first I was concerned about the amount of protein (meat) I was supposed to eat, but I found that when I have a flare it's actually better to stick to meat and not fruits and vegetables. Bone broth is amazing, too. I make my own and still trying to make it more palatable, but it is satisfying when you can't eat much else. My Crohn's is mild to moderate, though, and I'm pretty symptom free after the last surgery and determined to keep it that way.
I think rice is ok. Not great, but one of the better grains you can eat and I still eat it on occasion. Uberbulldog is right, too. Get rid of all sugar in your diet and fried foods are also very bad. I do ok with a lot of uncooked vegetables, but I have to be really careful with any fruit with skin. I love coconut oil and olive oil so see what kinds of fats you tolerate better than others.
Hope this helps.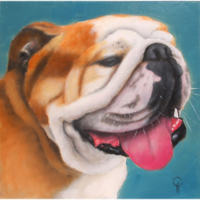 on September 25, 2012
at 11:00 PM
I have crohns but have no symptoms after acheiving a level of around 70 of vitamin D.
on September 26, 2012
at 01:45 AM
Thank you! It does indeed help. I mainly use rice as fuel when needed, as I'm not a huge fan of fruit. And sometimes i need my carbs! Especially when the hospital is a mad house. Any snack ideas?
Sign in to Your PaleoHacks Account