Are we genetically primed couch potatoes?
Answered on August 19, 2014
Created February 10, 2011 at 4:49 PM
I asked a question about genetically primed overeaters (here). People seem to agree that on a paleo diet there seems to be a set point mechanism, protecting us from obesity and ill health.
Now, part two of the quote from Art De Vany ("We are lazy overeaters"):
Are we lazy? Again, a very logical hypothesis: we only move when we have to, we are only active when we need to. And for hunter-gatherers, that meant being active quite a lot, from very high intesity to very low intensity. Unfortunately, we are living in an era were we don't have to be so active. So we don't. (Well, 'we', maybe your average person, because paleohackers are physically active, right?)
Even in the interesting paper from Cordains group they put this nicely:
For hunter-gatherers, exercise was not optional???their harsh world mandated daily physical labor for nearly their entire life. An adult hunter-gatherer would not consider setting off on a run for recreation or repeatedly lifting a heavy stone simply to enhance fitness level. Instead, natural selection provided them with an instinct compelling them to ???Move when you have to, and rest when you can.??? [...] These instincts, which are still apparent in modern humans, are now maladaptive in the 21st century setting. Our habit of taking the path of least resistance, while living and working in an ultra-convenient, highly mechanized environment, certainly plays a major role in the many of the chronic health concerns endemic to modern cultures.
Again, very plausible, but is it really true?
I must admit that this seems more the case than the overeating part. But here are some counter arguments, analoguous to the overeating hypothesis. We tend to agree that the set-point mechanism fails with neolithic foods, but works fine with paleo foods.
Could it be that we have a physical activity 'set-point' mechanism that, with the right kind of physical activity, keeps us on track, but with the wrong kind, makes us lazy couchpotatoes?
I'm tempted to agree with the above hypothesis:
Physical activity can be more or less addictive. People doing some sports often feel bad when they can't do their thing, especially if it is an outdoor activity. I feel this is especially true for kids.
What I would call neolithic fitness activities (treadmills, stairmasters, ...) often do NOT have the above effect
It would be interesting to know what a hunter-gatherer would do if he was to be put from his natural environment in our modern western world. Would he feel the need to move, or would he immediately surrender to lazyness?
What do you think? Have you experienced a 'set-point' for physical activity? Do you experience a difference while doing things that make sense ancestrally (movnat style, cross training, following primal blueprint fitness, following Art De Vany's evolutionary fitness, ...) versus common wisdom fitness?
Is there any science or research on this topic?
I have experienced both. When very active, I definetely feel the need for rigorous movement. But I have had a time (a few years ago) when I was lazy.
Thanks for your thoughts!
Views




1.4K

Last Activity




1706D AGO
Get FREE instant access to our Paleo For Beginners Guide & 15 FREE Recipes!
on February 11, 2011
at 05:18 AM
I think a lot of things blamed on laziness are really the result of a body that is ill and weak and makes you tired. When my mother went paleo, she suddenly became a lot less lazy because she had more energy and felt like doing things. And this is a woman who hates 'exercise.' But she does like dancing, going to garage sales, etc and she does a lot more of those things. All the healthy people I know have hobbies and activities that are not required but they still do them because they like em. If we were truly designed to save energy, we would not be doing all these funky hobbies all the time. I think that activity levels is dependent on three things, personality (which mostly determines what you spend your energy on and how much of that energy is mental vs physical), societal conditioning (helps determine habits you develop from an early age), and health.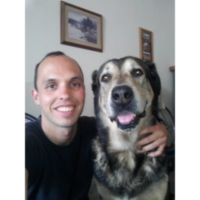 on February 10, 2011
at 07:11 PM
It's hard to discern between our conditioned desire to exercise and an innate desire to exercise. Similarly, laziness could be a result of conditioning as well. It stands to reason though that unnecessary activity would be inverse-correlated with survival/gene-transmission unless you could make a compelling argument that it would be, for example, training for an eventual attack by a predator or the need to run down a meal. That being said, Taubes seems to argue that a caloric excess causes the body to want to burn them, though I don't know what the biochemical/physiological mechanisms for this would be.
Personally, I've been trying to shake off the idea of "exercise" in general and have been trying to make my hikes, for example, a wholly "natural" experience, whatever that might mean. For example, I used to get out of my car and hike non-stop until I reached the top, but I've now forced myself to stop and examine an interesting spiderweb, chipmunk etc. I'll see people loaded down with crap and carrying ski-poles while they hike in order to burn more calories presumably. I want to go as far away from that mentality as I possible can.
on February 10, 2011
at 05:21 PM
Very interesting. I love anything that makes you think. I think those men and women are meant to survive would strive in our world today. Those who weren't would succumb to obesity, diabetes, chronic high blood pressure, and other multiple other health related illnesses.
Natural selection 101.
Sign in to Your PaleoHacks Account