Salt you can taste vs. HIDDEN SALT: does your body react differently?
Answered on October 11, 2013
Created October 10, 2013 at 6:16 PM
By chance, might salty-tasting-foods have a greater impact on your body than hidden salt? (something perhaps analogous how your body responds with insulin when presented with something that tastes sweet, perhaps even before it raises blood sugar?)
Please don't freak out with my examples, I'm just using easily-to-access data:
A large fries at McDonalds has 350mg of sodium (and it tastes salty).
A reduced-fat blueberry muffin at Dunkin Donuts has 620mg of sodium (yet doesn't taste salty).
I have the impression that perhaps your body's hormones and/or other mechanisms controls how much sodium to retain or excrete, and the same with potassium.
Do you think that how things taste, vs. how much actual sodium it contains to be a factor in that?
Might sprinkling salt on your tongue provoke a different reaction that having the same quantity of salt hidden in something sweet?
All thoughts would be very much welcome,
Thanks, Mike
Views




1.2K

Last Activity




1743D AGO
Get FREE instant access to our Paleo For Beginners Guide & 15 FREE Recipes!
on October 10, 2013
at 06:26 PM
I don't know the science behind something like this, but if there were any chance of that being possible, i'd imagine it would trick you into thinking you need to drink more water to balance out the sodium/water ratio. Maybe try it and see if you notice a difference?
on October 11, 2013
at 02:59 PM
It's an interesting question in that we know our bodies react to a sweet taste with a cascade of hormones (ie insulin) even if what we ingest turns out to be artificially sweetened. But many things that don't taste sweet to us (ie savory starches) do break down to simple sugars in the body and our physiology seems to have the same responses, although perhaps delayed.
So I imagine the same with hidden salt. A healthy body works hard to achieve and maintain homeostasis.
The best way to avoid "hidden salt" is to avoid processed foods.
The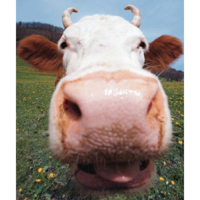 on October 10, 2013
at 08:32 PM
Not specifically answering your question, but the science of getting just the right amount of salt, sugar and fat is big business for corporate america. Several books have been written in the last few years detailing the issue. They obviously have succeeded.
Sign in to Your PaleoHacks Account