Family member had a heart attack, what advice to give
Commented on December 18, 2013
Created December 17, 2013 at 7:12 PM
My father in law recently had a heart attack. We were told his "arteries were clogged with plaque" and it was immediately blamed on his fat intake. He is now on a "no fat/low fat" diet and the family is scared to death to give him anything with saturated fat. however, from my observation, he consumed very little saturated fat and ate a very heavy carbohydrate and grain based diet with plenty of trans fats and vegetable oils.
My question is, when he doctor is telling him to avoid fat at all costs? What am I to do? Tell him your doctor is wrong? I eat all the bacon, eggs, and steak I want around them and my blood pressure is very healthy (systolic reading is usually 96-117). But their response is "its because you're young". lol
anyone else have experience with a situation like this?
thanks!
Views




1.4K

Last Activity




2228D AGO
Get FREE instant access to our Paleo For Beginners Guide & 15 FREE Recipes!
on December 17, 2013
at 09:37 PM
I am in a similar boat. My father had a stent put in last year because of a clogged artery. He's now on a low fat/high grain diet. Everything is boneless skinless chicken, fat free cheese, egg beaters, whole grain breads etc. I cringe when he talks to me about it but I feel like I have to bite my tongue. I try to tell him eating wild salmon and grass fed beef is good for him but he's certain he can't eat any red meat now. I try to tell him to take fish/krill oil but my advice is outweighed by his doctor's.
on December 17, 2013
at 09:19 PM
Yes... I have experienced a situation very similar to this ~35 years ago.
FIL... a heavy smoker & drinker but not hugely overweight I think it was the smoking & the drinking more than his diet... first heart attack at ~45, quad bypass 3 years later despite super lowfat (Pritkin?).
I saw my MIL torture him with all manner of lowfat, no cholesterol, polyunsat margarines & fake foods... fast forward ~15 years. Angioplasty & more surgery in 1980's, only to suffer death due to pancreatic cancer after suffering YEARS of nutritional torture. I was unaware of Paleo back then but I was never a fan of "fake food".
I'm 'only' an engineer but I can read research papers and evaluate data, others' and the results of my n=1 experiments.
Are he & his family 'life long learners"? Independent thinkers? or do they defer to 'authority'?
Unfortunately... his doctor has been wrong for a while. :(
If they're open minded, perhaps this MD's personal nutrition blog might convince them. Your FIL can do a "baby steps transition" to paleo
http://eatingacademy.com/start-here
http://eatingacademy.com/dr-peter-attia
Also....don't call it Paleo... that conjures up all sorts of images of platefuls of meat. Think of it as whole real foods without sugars or processed / packaged foods.
If your in-laws think lowfat "Snack-Well" treats are part of healthy eating, you've got a long road ahead. :(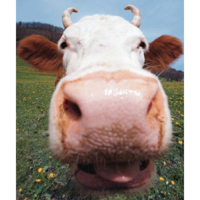 on December 17, 2013
at 08:23 PM
Pick out one of the Cholesterol myth books and give it to the family. Beyond that I'd steer clear of preaching because they are going to believe a medical doctor over you. Been there and done that with other medical issues with friends and they don't want to hear it. They walk around with 50 extra pounds and wonder why they need back surgery when all they have to do is lose weight and exercise.
Sign in to Your PaleoHacks Account