Let's hack GAPS
Answered on August 19, 2014
Created September 08, 2011 at 3:15 PM
The GAPS diet is very well reputed if you need an extra healing measure beyond Paleo. Gets tons of props from people it's helped with complex gut problems, autoimmune and allergy issues. But can we go beyond some of its idiosyncrasies and get to the core of why it, and the other DIY gut-healing diets out there for that matter, work?
Can we say the tenets of healing a messed-up gut are:
Strong probiotics and/or fermented foods
A fast on bone broth/gelatin, well-stewed meats and non-fibrous stewed veggies til gut symptoms subside
Abstaining from harder to digest or potentially offensive foods until gut symptoms subside then gradual reintroduction
Reducing fodder for pathogenic yeast and bacteria
Supplement with specific medicinal nutrients that "help repair the gut lining" such as coconut oil, glutamine (...?)
Broth and bland well-cooked foods = convalescent diet in any healing tradition I know of. Gelatin's got a long track record, as do fermented foods. Probiotics are newer but have been around the block. I find myself wondering how much a well-executed 1-3 can accomplish without having to worry about 4 (which is where the specificities of specific carbohydrates would come in)? (Is GAPS successful because people do 1-3, and then generally stay off grains and most beans?) 5 may speed up the process but is probably optional because there are so many variations out there.
Also, what is our measure, if any, of having healed the gut lining? Overall reduction of symptoms and well-being? Does anyone use lab-based gut permeability testing (I see stool and urine tests out there) or find it worthwhile in monitoring gut permeability?
Views




3.7K

Last Activity




1429D AGO
Get FREE instant access to our Paleo For Beginners Guide & 15 FREE Recipes!
on September 08, 2011
at 03:28 PM
I think GAPS works more by elimination than by inclusion. I used a similar style diet to try and heal my Crohn's, and I never really ate anything fermented. In fact I ate zero fiber for a full year, during which time my disease was firmly placed in remission (still clear two years later according to biopsies a few weeks ago).
Once the total bacterial load was reduced, and I had eliminated the common gut irritants, I think it' was just a question of time and previous damage. I hadn't scarred my gut lining, so I was able to heal up pretty well. If you have avoided significant, irreversible damage to your gut, it'll heal if not constantly under attack from modern dietary crap. Once it does heal, you are probably a lot more tolerant of various foods.
I really want to believe the probiotic hypotheses, but there have been a ton of clinical trials in Crohn's with probiotics which show mixed results. Eliminating the problem foods is the core intervention necessary; I'm not sure there's anything more that's really necessary, though probiotics may help. Like I said, I really like the idea and it makes intuitive sense, there just doesn't seem to be really strong evidence that eating bacteria will correct gut imbalances.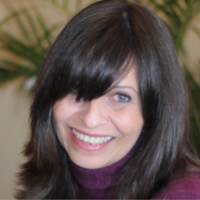 on September 08, 2011
at 04:01 PM
I'm interested to see what responses you get. I'm planning on starting GAPS and blogging about it when I finish reading the book.
But my question is, if it works, does GAPs really need to be hacked?
Sign in to Your PaleoHacks Account