Hi there,
I am a 6"1, 180lbs male under 10% body fat and workout with heavy weights 3 days a week. Over a month ago I caught a virus and had swelling/itching in my throat and noticed constant bloating happening even though my diet hadn't changed in over a year. I got over the virus within a couple weeks, though my throat is still a bit itchy at times and I've still been having some serious bloating everyday for the past month no matter what I eat.
I have seen two physicians and a naturopath, the first physician said that the bloating should subside when the virus is out of my system and the second physician didn't have a definite answer for the bloating. The naturopath wasn't sure either and just prescribed me with some immune support vitamins that didn't have any effect on the bloating.
I follow a 16 hour fasting and 8 hour eating window, I typically skip breakfast and break my fast at 12-1pm, have a snack at 4-5pm and my last meal at 8-9pm.
My eating schedule is as follows:
> 5:30am ??? Bulletproof Coffee (Organic coffee brewed and blended with grass-fed butter and MCT oil)
> 12-1pm ??? A source of green veggies, typically broccoli or cucumbers mixed with coconut milk, salmon, olives, almond butter, olive oil, MCT oil, himalyan pink salt and a bit of hot sauce.
> 4-5pm - Usually nothing, but for the past 2 weeks I have been fuelling with a bag of mixed nuts (cashews, hazelnuts, pistachios and mulberries) or a piece of fruit (apple, pear). My workouts have been getting more intense so I require some sort of fuel during this time, let me know if you have another strategy that I can implement because I find myself over indulging in nuts sometimes :s
> 8-9pm: Dinner is similar to Lunch. On a workout day I might add a starchy carb source such as yams or white rice, but it usually consists a source of quality meat (grass-fed beef, fish, bacon, chicken, etc.), 4 free-range eggs, more grass-fed butter, broccoli or cucumbers, MCT oil and himalyan pink salt.
I am a super lean and ripped dude if I do say so myself and there is no reason why my stomach should be protruding out like it is everyday, summer is coming up and this really taints the handwork I have been putting in. Most importantly though, I want to halt any kind of serious illness from arising if that happens to be the case. I did take a food sensitivity test and dairy, beef and some legumes ranked high. I still consume beef because I get grass-fed now and before I got industrially raised crap and that is why I believe I ranked high, and I also consume dairy from grass-fed butter and occasionally cheese from Kerrygold called Dubliner, other than that, no other dairy products.
Please enlighten me with your knowledge and experience on how I can get rid of my bloating, and if your strategy works, I'd be more than happy to return the favour through a Skype chat helping you as well in any lifestyle hacks you might be dealing with, I'm particularly experienced in weightlifting, nutrition, productivity and dating :) Thanks in advance!
Views




2.3K

Last Activity




2044D AGO
Get FREE instant access to our Paleo For Beginners Guide & 15 FREE Recipes!
on April 12, 2014
at 02:54 PM
You say you bloat "no matter what you eat." Yet I see a combination of carbs, protein & fat in each meal. Only carbohydrate "digestion" or better phrased as "mis-digestion" perhaps due to SIBO will cause the bloat/gas/distension. You can research SIBO for the "why" - too lengthy to type here...BUT I too have that issue & have NO bloat/gut distension when I eat only fat & protein...nuts have a good bit of carbs in them, btw...so try a week or so without carbs - you will NOT die! It is a starting point...
on March 29, 2014
at 12:50 AM
Coincidentally two of my trainers just had the same issue and found out it was caused by recently developed food allergies- mainly to nuts. It would be worth a try to cut nuts out for a while and then reintroduce them one kind at a time until you figure it out. They both cut out nuts and no longer have bloating.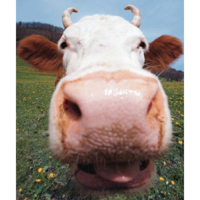 on March 28, 2014
at 02:29 PM
Cut back on the w/o's, eat some more carbs like a potato everyday. Mix up the diet which is more important than having a beach body.
Sign in to Your PaleoHacks Account