Coming from the standard american diet I imagine most people are starting in on the paleo diet with at the very least what might be considered a compromised gut flora. What would be the best way to remove the bad gut flora so you can start building a healthier one?
Ironically enough some very common paleo recommendations like magnesium supplementation may even be hurting this goal. I've heard things like we would need a lot less mineral supplements if our gut biome wasn't sucking it all up, in the case of biofilms, pulling in your magnesium/calcium to help them form together. Iron is another one that the bacteria in our gut can use up, which actually may be beneficial for males, probably not so good for females?
Other things I've heard may provide results:
Fasting, NAC, vinegar, phytic acid ( Again ironically enough), xylitol, reducing mineral intake, pepto bismol, reducing starch/carb intake.
fermented foods,pre/probiotics and resistant starch for increasing good flora.
----------------------------
Would also be interested in hearing anything to do with any of the ideas above/ any elaboration or anecdotes.
Views




2.9K

Last Activity




1895D AGO
Get FREE instant access to our Paleo For Beginners Guide & 15 FREE Recipes!
on April 07, 2014
at 10:13 PM
Yes, he is not very coherent in his recommendations. But then the field is wide open and no protocol has emerged yet. Broadly speaking, you want a rich ecosystem with lots of bacteria owning and using a lot of enzymes. That would make you able to detoxify foods better, able to digest them better, and protect your guts against leaks, helping with anything autoimmune. Through bacterial action, also absorb lots of SCFA and improve mineral absorption and B and K vitamin production in the gut.
How you get there is anyone's guess. Ayers suggests a semi-regular diet rich in resistant starches, stating without proof that continuous input of a specific fermentable fiber increases bacterial diversity, as a food chain forms. He suggests probiotics, but inspecting the (very expensive) pill bottles at the store shows at most ten types of bacteria per pill, all of the lactic type.
on April 07, 2014
at 09:04 PM
--comment response, over character limit--
I've read part of his blog, sadly I'm not smurt enuf to turn his articles into a coherent multi-factorial strategy on improving gut flora. ( I don't think he has himself came up with one? ) All I can pull out are the sound bites ( The information in my post ), what I'm curious about is the comparative effectiveness/timing/synergies between all of the things listed above.
For example, one could remove starches to starve bad bacteria...but at the same time you need to feed the good bacteria to increase there count. So do you remove starch/carbs for a week to starve out the bad bacteria ( Maybe combine with some other methods ) then add back in your starch in the form of resistant starch to boost the bacterial numbers back up?
Would that even make any sense or work, and how would you do it exactly? I have no clue. :D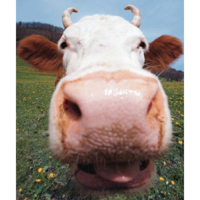 on April 07, 2014
at 08:55 PM
This guy talks extensively about the subject so I won't even attempt to answer when you can just read his blog.
Sign in to Your PaleoHacks Account