Thoughts my new Paleo business GrassFedBox
Commented on September 24, 2013
Created September 23, 2013 at 6:33 PM
Hi Guys,
I???m testing out a new venture I think you guys will love:
GrassFedBox -Monthly Grass Fed Meat Service:
$50/Month for delicious, healthy, grass fed meat 3x a week. That???s only $4.17 cents a meal. ($80 for Kosher GrassFed, its expensive)
I???m trying to sell some subscriptions. Amazing quality meats, 100% money back guarantee.
Anyone in?
I???m limiting the number of orders today so I can put in a bulk order next week.
To order PayPal me eliduffy@gmail.com
Or through this sorry site I threw together: http://www.eliduffy.com/grassfedbox/
Super Huge Thanks,
Eli
P.S. Any help would be tremendously appreciated.
Views




2.2K

Last Activity




1758D AGO
Get FREE instant access to our Paleo For Beginners Guide & 15 FREE Recipes!
on September 23, 2013
at 10:06 PM
Hey guys, thanks for all the advice. It's not a scam, its a 24hr business challenge although I am still serious about the business. This explains the poorly done website. Here is a link to the challenge: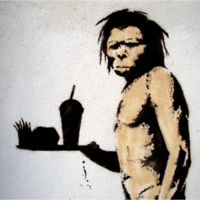 on September 23, 2013
at 08:11 PM
It seriously sounds like a scam targeting well-meaning seekers of quality meat. However, if it's not, I'd be willing to help you out. Not in the form of a donation, but instead a business consultancy or partnership. I happen to have a degree in business, concentration in entrepreneurship. I literally majored in starting businesses and have started a couple small ones until I got a too-good-to-pass-on job that I hate.
Anyway, let's take a look at your business plan, or at least your general business idea. For instance, how are you charging the same amount regardless of buyer location? How are you shipping your meat? Where are you sourcing it? or... if you're trying to scam people just ignore me because I'll probably poke you full of silly holes.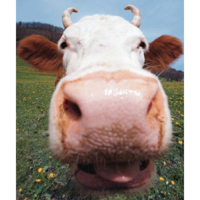 on September 23, 2013
at 07:01 PM
Doubt if this site will allow you to advertise. Also doubt at the price level you can survive and make any money, unless you are scamming - not saying you are but who would buy based upon your 5 minute website?
Sign in to Your PaleoHacks Account