I bought some goat from Ranch 99 (frozen), as well as heard of goat in some mexican supermarkets in the area. Lamb also (from Australia) I've seen at Costco and Ranch 99.
From what I've read Australian lamb (and New Zealand) are both grass fed, and I don't think goat is crazily processed like cow anywhere. Is that true? If so, how much more benefit do I get from buying the nice stuff, as it is about twice as expensive? Is goat even ever not grass fed? Thanks!
Views




3.5K

Last Activity




1433D AGO
Get FREE instant access to our Paleo For Beginners Guide & 15 FREE Recipes!
on July 12, 2011
at 03:27 PM
There is some grain feedlotting of lamb in the US. It's much rarer with goats, but the fact that feed companies sell meat goat feed that contains grain means that some suppliers are doing it (that one also contains antibiotics!!). Here is a guy who is a local small farmer who supplements with grain. The goat industry is kind of anarchic though, which is one of the reasons it is not a popular meat with Americans. Goat meat is just so inconsistent taste-wise. Most people who eat it in the US are immigrants who heavily spice it. I prefer to buy my goat from a single supplier because it tastes amazing that way. It's a very affordable animal to buy whole, often because they are unwanted byproducts of the goat cheese industry and are slaughtered small enough that you fit one in a regular freezer. Last one I got was 25 lbs at $3 a lb. That, plus the desire to avoid added antibiotics/hormones given by some farmers is why I continue to buy pastured from local farmers.
I've had some New Zealand lamb that tasted AWFUL even when I drowned it in spicy sauce.
on July 12, 2011
at 03:52 PM
i buy the American Lamb brand and i don't think it's totally grassfed. when compared with the new zealand and australian lamb i eat, it's less gamey, fattier and clearly from a bigger animal. tastes awesome, though and i prefer the taste of it to the grassfed nz and aussie lambs.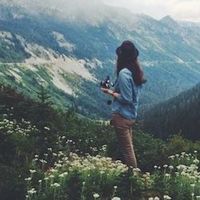 on July 12, 2011
at 02:25 PM
I have never heard of lamb that is NOT grass fed. They are seasonally born and pasture raised in nearly every state in the U.S., that is why the meat is so expensive.......buy the most expensive meat you can afford, that is my motto and of course, it is always best to get to a farmers market where you can meet the farmers face to face and ask questions.
Sign in to Your PaleoHacks Account