What is the supermarket meat in France like?
Answered on August 19, 2014
Created July 06, 2011 at 9:21 PM
Off to France for a couple of weeks soon and looking forward to lazing around and eating nothing but barbecues and salads. Will probably end up getting the meat from the supermarket because I won't know where else to go unless we happen to come across a market at the right time. Is French supermarket meat likely to be grass-fed? Any clues in any labels? I'm definitely not going to stress about it but would prefer GF if I can get it.
Get FREE instant access to our Paleo For Beginners Guide & 15 FREE Recipes!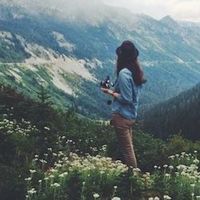 on July 07, 2011
at 06:14 AM
French Meat? Wonderful! I live in France and have to say it supersedes anything I have found anywhere else. I have to disagree with Neil - Monoprix is found mostly in the cities in urban areas, I would say that Carrefour is probably the biggest and best supermarket chain in France. You will be able to find most kinds of meat in the supermarket here in France, Carrefour even has horse for sale.
Super U is the best for fresh seafood (even selling seaweed) and you will find live crabs and lobsters there too. but most supermarkets around the coast especially will have a very broad range of seafood and shellfish, all extremely fresh - dressed lobster is out of this world. Mussels and oysters are huge and very tasty, worth buying to eat on their own, moules marinieres will be available pre- prepared for you too.
Organ meat (called Abbats) is plentiful here, brain, liver, kidneys, tongue etc. Whole rabbit, confit of duck and filet mignon are all specialities. If you buy a steak, go for the Charolais breed which will come with a certificate of how it has been raised and they are grass fed. 'Label Rouge' is the organic standard label and it guarantees that the meat has been grass fed, properly hung and minimal chemicals been used if you buy this label - although it is more expensive than the rest of the meat. Label Rouge chickens are wonderful eating, firm, tasty and muscular, they make the best stock too.
You can buy pre-prpared BBQ meats, but they are always heavy on the additives, I would steer clear of them and make your own BBQ marinade instead.There are many packaged meat brands, steak hache (minced beef) and meat balls etc, which I occasionally buy, no problem with them once in a while.
You will find frog's legs and snails in the supermarket too, mostly pre-prepared with garlic, you have to try them once at least!
But if you want artisan produced, small-holding, grass fed and hand cut and presented meat; hand made sausages, meat terrines, best side of venison, wild boar, pate and confits etc. go to any local butcher in any village and you will get the best - la creme de la creme of meat in the world. You will also pay the earth for it, but it will be an experience not to be missed.
Have fun and bon apetite!
on July 06, 2011
at 09:48 PM
Great timing! I just got back from a week in Paris. The Monoprix is the standard supermarket. They have a pretty wide selection of meat, but I'm not sure about the grassfed side of things. They have the stuff that looks like your run-of-the-mill crappy packaged store meat, but there is usually some sort of actual meat counter. I had to purchase cooked meat, as I was hotel hopping, but there are butcher shops all over the place if you want some raw stuff.
Here's a conversation I found via "cursory google search":
It covers just about everything we could hope to talk about here.
I noticed that the berries were all from the same company as they are here in California. Driscoli's or something...
On a side note, European food labeling is MUCH better for allergens and gluten, so you should be able to tell if a product is gluten free or not at least.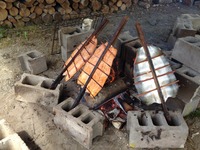 on July 07, 2011
at 12:42 PM
Compared to USA, every supermarket has better seafood. I'd like to have some of those scallops and oysters right now to throw on a barbecue to steam in the shell. Poultry: duck maigret seared....mmmmm.....just like rare beef with arguably better fats...
Sign in to Your PaleoHacks Account