I know it's contradictory most of users will answer "none" but still...
What whole grain would you consider "the best"? Ok, least harmful and still having serious nutrients?
How would you prepare it?
Questions from those who personally experimented with inclusion of some whole grains from time to time are preferred.
Another part of the question is regarding fiber. I know that generally within paleo soluble fiber is considered to be good (veggies, etc) and insoluble fiber is considered to be bad (grains, etc). But I'd like to ask if you experimented including some insoluble fiber and benefited from it in any way?
BTW, according Wikipedia:
soluble (prebiotic, viscous) fibre that is readily fermented in the colon into gases and physiologically active byproducts, and

insoluble fibre that is metabolically inert, absorbing water as it moves through the digestive system, easing defecation.
Food sources:
Soluble fibre is found in varying quantities in all plant foods, including: legumes (peas, soybeans, lupins and other beans) oats, rye, chia, and barley some fruits and fruit juices (including prune juice, plums, berries, bananas, and the insides of apples and pears) certain vegetables such as broccoli, carrots, and Jerusalem artichokes root tubers and root vegetables such as sweet potatoes and onions (skins of these are sources of insoluble fibre) psyllium seed husk (a mucilage soluble fibre).
Sources of insoluble fibre include: whole grain foods wheat and corn bran nuts and seeds potato skins flax and hemp seed lignans vegetables such as green beans, cauliflower, zucchini (courgette), celery, and nopal some fruits including avocado, and bananas the skins of some fruits, including kiwifruit and tomatoes[5]
Views




3.5K

Last Activity




1427D AGO
Get FREE instant access to our Paleo For Beginners Guide & 15 FREE Recipes!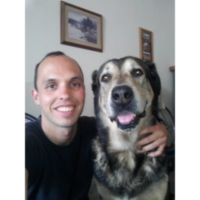 on September 22, 2011
at 03:47 PM
The more whole the grain, the greater the phytate and lower the mineral bioavailability. If this is in a meal by itself, it's no big deal, but if you are combining it with meat/organs, it's not out of the realm of possibility that it could actually be subtracting certain minerals from those.
If you're eating starchy tubers and some fruit every day, it's not necessary to pursue fiber. The fiber craze is a marketing effort pushed by those selling subsidized agricultural commodities. If you're trying to lower your LDL by interfering with cholesterol absorption, you may as well just stop eating high fat dairy instead and achieve the same thing.
on September 22, 2011
at 05:12 PM
Hm, if I had to guess, I would say buckwheat. It's not technically a grain, it's a seed and it is in no way related to wheat. I found it when I originally went gluten free due to Celiac disease. It tastes a bit like dirt in flour form, but the groats can be a good replacement for oats. As you expected though, no grain is "good". White rice is probably the safest in terms of sensitivity/bio-availablility.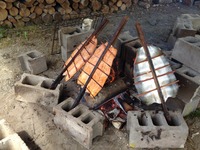 on September 22, 2011
at 09:53 PM
My personal favorite is wild rice but it's spendy.
I haven't seen any commentary on bran supplements on Paleohacks. Bran is dirt cheap if it's from wheat. It's pretty much free of gluten and starch. I thought the main benefits of fiber were for lower GI health and regularity (my LDL went up) but there could be some objections I don't know about.
Sign in to Your PaleoHacks Account