There are a few threads regarding soy sauce, I know...
Apparently a lot of celiac Japanese enjoy soy sauce (with wheat) without issue. Then a lot of Americans claim it makes them terribly ill.
I'm probably not celiac. I try to keep wheat (and soy) out of my diet because I feel better that way. Since I have no immediate reaction to it, it's hard to tell whether the soy sauce is messing with my body. I tend to DRENCH my sashimi in soy sauce and wasabi. I also like to add quite a bit to stir fry. So regardless of wheat/soy content, I'm currently using it.
What's your take on soy (or wheat) sauce? Does the fermentation render it completely safe or despite the fact that it is - for all intensive purposes - gluten free, should we avoid it? I'm not asking whether I'll get sick. I'm hoping some of you more technical paleohackers will come back with something compelling one way or the other so I can be more decisive.
And try not to give me that "if you tolerate it" crap. That makes a lot of sense for other things (like milk) but hey, I tolerate peanuts just fine and I don't eat those.
Views




3.8K

Last Activity




2088D AGO
Get FREE instant access to our Paleo For Beginners Guide & 15 FREE Recipes!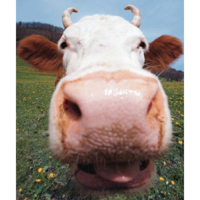 on November 01, 2013
at 09:05 PM
Fish sauce is my answer to all things soy sauce. It makes a strong statement on your food and you only need a small dose instead of a drenching. Fermenting certainly changes things but that science is above my knowledge.
on November 01, 2013
at 08:33 PM
My Japanese family puts soy sauce on just about everything. Since going paleo, I've got them to switch to the wheat-free organic version (Tamari) and they like it better. Since we like the taste better and it has the organic label, I see no reason to switch back to the standard wheat one, regardless of whether I have a sensitivity to it or not.
I've tried to like coconut aminos, but, it's just not as good. I use it occasionally with hawaiian type stuff.
on November 01, 2013
at 07:04 PM
I am definitely gluten sensitive. I tried adding some grains back to my diet and I had a reaction (allergy) within a week of reintroduction. Took over two weeks of removal to get back to normal. I have done this twice, so I am pretty sure it wasn't just a coincidence.
That being said, I consume beer (only a couple (or more) per week), wine (a couple per week), and soy sauce (maybe a tblsp or two per week) with zero reactions. I do not know if that's because of the fermentation or just that I stay below the threshold where I react.
Sign in to Your PaleoHacks Account