New Wilderness Job: How do I manage flip-flopping properly!?
Commented on March 09, 2014
Created March 09, 2014 at 5:02 PM
I just accepted a Wilderness Field Guide position with a company in Utah. This is a dream job for me. Unfortunately, the food provided is your standard backpacking cuisine- ramen, oatmeal, peanut butter, dried meats, dried fruits, nuts, seeds, with a nightly stew or slow cook over a fire.
My work will be 2 weeks in the field and 2 weeks traveling wherever I want to go. So- two weeks of camp food, and two weeks of food of my picking..
I Know how to eat clean, what I'm more concerned about is the 'flip-flop.' From the information I've given you, how would you approach this situation? What would be your ESSENTIALS in the field? How can I best counteract a constant exposure, with 2 weeks of recovery afterward? And, what do you forsee being the biggest losses is overall health?
Thanks, Hackers.
- J.P.
Get FREE instant access to our Paleo For Beginners Guide & 15 FREE Recipes!
on March 09, 2014
at 08:28 PM
Can they not provide Almond butter? I personally wouldn't eat peanut butter again, nasty stuff.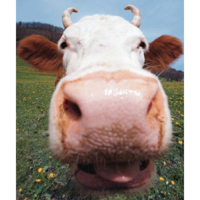 on March 09, 2014
at 06:17 PM
ramen, oatmeal, peanut butter, dried meats, dried fruits, nuts, seeds, stew
I wouldn't eat ramen, all the other items would be ok for me if that was my only choice and I couldn't bring something else. All in all the diet is far superior to what most people eat on a daily basis so if you are young and healthy and obviously going to be active I'd just enjoy the fact that you are going to do what is a "dream" job and don't let the other stuff ruin it for you.
Sign in to Your PaleoHacks Account