Hack my fasting glucose levels
Commented on August 18, 2014
Created August 14, 2014 at 6:59 PM
I have been on a low-carb (<75g) gluten and grain-free Paleo-style diet (55% fat-35% protein-10% carbs) for some time now, but don't understand why my fasting BG levels are still elevated: https://app.box.com/s/oy9o9ryuu18ugtk3f5ua In contrast, my last a1c was 5.2; fasting insulin 1.9; C-peptide 2.1 Non-genetic factors: - high-dose niacin (1-1.5g) - physiologic insulin resistance (a normal response from LC diet, fasting, caloric restriction) - gluconeogenesis (excess protein) - primary hyperparathyroidism - can contribute to IR (I am 1 month post-op now and in recovery mode) My insulin resistance score on my NMR LipoProfile shows elevated @ 53. Still battling elevated LDL-P and sdLDL-C despite a TC of 177. Trigs @ 101. If physiologic IR, then I won't worry about it. If genetic (tendency for T2D), would low-dose metformin (glucophage) be something to consider or even necessary?
Views




1.8K

Last Activity




1914D AGO
Get FREE instant access to our Paleo For Beginners Guide & 15 FREE Recipes!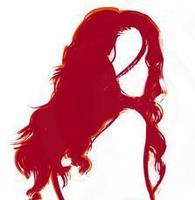 on August 15, 2014
at 07:43 AM
I am the same - I started paleo to combat my high blood sugars, and it did bring it down, just not far enough. I took metformin for a while, and it messed me up so bad! I was so nauseous I couldn't make it through a workday, and I wanted to crawl into a hole and die. I found that (for me) the nausea caused by metformin was offset slightly by eating it with rice or sweet potatoes, which is marginally accepted on the paleo diet. I could not tolerate the pills without starches. It helped bring my blood sugar down about 20%, but I didn't adjust to the gastro trouble, even after weeks, and I gave the metformin up. It's a great thing if you can tolerate it.
If you're going to try it, make sure you have a week or two where you can miss work, school, lay in bed all day... Just in case you have a terrible reaction. If it doesn't work for you, there are much milder medications that help control blood sugar.
Magnesium Citrate - makes you poop a ton, but it helps blood sugar a lot.
Alpha-lipoic acid - I took it with the magnesium, and it seemed to help more.
Chromium polynicotinate - fairly mild, no bad side effects. Make sure to get "polynicotinate" and not "picolinate." The second one, which is much easier to find, is non-bio-available and a huge waste of money.
Good luck!
on August 15, 2014
at 12:11 AM
One of the mechanisms by which blood sugar is kept at a good level when you sleep is secretion of hormones cortisol and adrenalin. I would guess the lesser the amount of sugar you have in stores when you go to sleep, the more cortisol and adrenalin is released. I wonder what your results would be if you try to have your carbs at night, or do you do that already?
I would guess that if you go so low carb that your glycogen (stores of sugar) in the liver and muscles is low, you would have a greater release of adrenalin and cortisol.
Sign in to Your PaleoHacks Account