Going to do to elimination - is Ghee ok?
Commented on March 28, 2014
Created March 28, 2014 at 10:19 AM
I've decided to do an elimination diet for a couple months, so no processed sugar, no grains, no cheese, no ice cream cheats, going to get all my calcium from bones (canned fish/brittle broth bones)
While i'm at it is there anything else I should exclude?
I do love clarified butter, do you think this will be ok to continue using or should I exclude it with all the other dairy?
If I eat lots & lots of normal butter (like a whole stick) the next day i break out in weird places like the back of my hand, although I seem fine with cheese, but maybe it just takes longer to effect me
I generally eat very fatty salads with some fish, meat, liver, avocados, olives, nuts, bone broth...
I'm going to stick with animal fats at first, mainly home rendered pastured lard (and hopefully ghee) as I seem to do best with them, then i'll reintroduce other fats like olive oil/avocado oil etc after a while...
Thanks in advance for any tips
Here's a list of the foods I eat:
Veggies:
Broccoli, Kale, Cauliflower (white), Cabbages, Brussel Sprouts, Bell Peppers, Avocado, Mushrooms, Various Herbs n Spices
Protein:
Sardines, Mackerel, Anchovies, Pork, Lamb, Egg Yolks, Liver
Fats:
Lard, Tallow, Ghee, EVOO, Coconut Oil, Avocado Oil
Nuts:
Brazil, Macadamia, Almond, Hazelnut
Supplements:
Bone Broth, Celtic Sea Salt, Magnesium Chelate, Potassium Chloride
Views




4.8K

Last Activity




2081D AGO
Get FREE instant access to our Paleo For Beginners Guide & 15 FREE Recipes!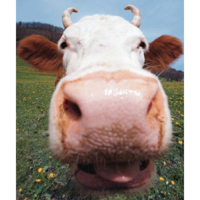 on March 28, 2014
at 03:57 PM
While i'm at it is there anything else I should exclude?
I think we need a list of everything you eat so we can suggest what to get rid of. Don't eat purple cauliflower, but orange is ok, see what I mean?
Severe elimination diets are tough to stick with, you can also just eliminate one group for a few weeks, note changes and substitute something else for elimination. Much easier IMO to stick with. I did a strict Candida diet years ago and it was the worst 3 weeks I'd ever spent, sinus infections raging along with eating almost nothing.
on March 28, 2014
at 03:52 PM
It should be ok. But if whatever symptoms don't go away, try eliminating the ghee too and see if it makes a difference. Most people are ok even with butter, but some are super sensitive to dairy, and react even to ghee.
Sign in to Your PaleoHacks Account