Paleo gone wrong?
Answered on February 09, 2014
Created February 08, 2014 at 5:47 AM
After reading about these wonderful transformations on paleo, I decided to give it a go. I 've never been a junk food junky and had a fairly decent diet. Didn't need to lose wight, but the gut healing was appealing as I bloat easily.
Gave up grains and legumes, of which I wasn't eating much off - the biggest change I had to make was eat more protein- after week 2 , I had horrible breath, body odor, some constipation but worst was / is the gas. So now I'm on week 4 and feel no better- actually worst- what gives? I've been doing a lot of reading and researching.... I upped the carbs a bit and eating fermented food- not helping - feel like I need to detox and never felt like this before- any insight would be appreciated-
Views




2.7K

Last Activity




2020D AGO
Get FREE instant access to our Paleo For Beginners Guide & 15 FREE Recipes!
on February 09, 2014
at 05:18 PM
I am new to this site (and paleo) but your symptoms are similar to mine, bad breath and consitipation. I also feel low in energy. I started the changes in my diet two weeks ago.
So far all I have changed is adding meat back into my diet, drinking bone broth and cutting out gluten and minimising my starchy veg. I am going to stick with it though as my eye allergy disappeared after 7 years. I am also losing weight and my brain fog has cleared and I have much LESS gas so I have some positive things going on. I am focussing on trying to heal my gut by using probiotics and enzymes and fermented food aswell. Obviously I dont have it right yet so I will continue to tweak it.
Good luck with your diet and health.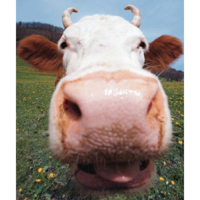 on February 09, 2014
at 06:23 AM
List your typical days food intake and maybe someone can advise, otherwise we be guessing.
on February 09, 2014
at 03:13 AM
What most of us interpret as "Paleo" is not always the answer. Personally the classic paleo diet has never solved any of the problems that lead me to question my diet in the first place. If anything, my "issues" with gas - toxic farts etc, are far worse the stricter i am on paleo. I think this is basically because veg and fruit makes a lot of people trump - whether this is a good or bad [for our health anyway] i have no idea.
I have then ended up questioning whether fruit and veg really are that good for everyone and looked into conditions like SIBO and bacterial overgrowth and the whole gut bacteria thing - oh the joys!
I think the problems stem from the fact that there is no one fits all "Paleo" diet and it is wrong how this is often portraid. The premise behind the paleo is eating what we are "meant" to eat - what we "evolved" to eat, but although we may have changed less during the last 10,000 years than those years before, the fact is we evolved across different parts of the World, under different conditions, eating different stuff. Hence we all look different and come in different shapes and sizes - not to mention the different mixes we now have, what with global travel etc, so is it likely that there is a one fits diet for all of us?
For example in some parts of the World, all they ate for a long time was mainly fish, meat and fat but in other parts of the World they were mainly eating lots of fruit and tubers etc. What happens if you then swap these around?
How significant is your location and climate - sunshine etc to your digestion?
There is an adaptation period with any change in diet btw i think, also sometimes going paleo can often mean replacing carbs with protein it seems, meaning you end up eating too much protein sometimes. I think in general most people should eat enough protein, but not too much and in general it is the around the same for most. You just have to then workout what ratio of fat to carbs you are best with - 50/50, more carbs or more fat. Seems there is no one fits all and some do better with fat, some do better with carbs, some with a mix. That doesn't even begin to address what type of carbs or fat though lol.
I'd better stop, not really helping lol. Hopefully someone else more educated has some better answers. I know i need them myself.
Sign in to Your PaleoHacks Account