Not really a question but just frustration
Commented on February 07, 2014
Created February 06, 2014 at 10:19 PM
Been doing the Paleo thang for a couple months now. I'm pretty much 98% paleo, minus the occasional frustration 'cheat' and the fact that I haven't found anything to replace my Crystal Light. If I try anything else I just don't drink water. I had bariatric surgery (the lap-band) in 2009 and hated it so I had a removed and had the sleeve done in 2012. At my lowest weight I was 160 but after the sleeve surgery I went back up to 200. I have been on low carb since my first surgery and approx 3 months ago I happened onto Paleo and really liked the concept. I started right away. Since low carb really wants you to minimize fruit I had been without it for a long time and for the first 2 months I probably overdid it. At the same time I got into Paleo 'treats' and overdid it on almond flour. I see-sawed around 198- 202lbs. I've cut out the almond flour and only have berries or an apple 5 days a week. Now I seem to be just gaining. Now, I also haven't seen any other benefits from Paleo but I have other things stacked against me - I just had Mirena put in and that can account for some weight gain and skin issues - and I'm on a heart med that really works well at constipating me. And though my iron is fine, I'm so tired I can't get up early for jogs. I have no clue why that is happening. So, I know there are reasons for almost all of these issues but it is disheartening to go into Paleo so whole-heartedly and to not see any benefits.
I know I can't see the good stuff going on inside my body but is it so wrong to want to see something on the outside too? I can't gauge anything on the inside! I was so psyched that I would (most likely, though of course not guaranteed) lose weight, clear up my skin, go potty regularly, sleep soundly and have more energy and I have *none* of those.
My mother started Paleo last month after I sent her some research and her IBS is gone - she doesn't need to take Metamucil anymore, which she has been taking daily since I was a kid. She hasn't seen weight loss either but I know she is like I was with Paleo 'treats' and isn't trying to lose any weight.
Hence, my frustration.
If anyone is interested here is my usual work day food:
Breakfast is some combination of eggs/bacon/sausage or Paleokits Granola
Lunch is a salad with Kale/Spring Mix/Spinach/carrots/red cabbage/broccolini/tomato/toasted pine nuts for protein with a dressing of olive oil and some kind of balsamic. Also I'll bring some kind of protein like civilized caveman pulled pork
Dinner depends on what I had for breakfast but usually is 3 eggs or whatever breakfast meat I didn't have for breakfast.
For supplements I take Green Pasture Blue Ice Butter Oil/Cod Liver Oil capsules 2x day, a couple T of Great Lakes Collagen Hydrolysate in my water, Black Seed Oil, Alive! Multi-Vitamin, 2 stool softeners and a laxative every couple weeks due to the constipation from my heart medicine, Citracal Calcium + D, Magnesium (also trying to combat the constipation), probiotic and B-12 sublingual. (Sure seems like a lot)
Views




2.9K

Last Activity




2128D AGO
Get FREE instant access to our Paleo For Beginners Guide & 15 FREE Recipes!
on February 07, 2014
at 02:52 PM
@paleot I'm confused as to why a sleeve would prevent someone from jogging. Jogging is what got me from 200 to 160 in the first place and after recovering from surgery I continued doing it until my energy crashed. It got to the point that I was sleeping in my car on my lunch breaks because I couldn't keep my eyes open at work. As I said earlier in the post I'm not perfect, but I think I'm doing very well. I definitely didn't get rid of bad habits 100% but on most of my days that is what I eat. No one is perfect. This reply sounds rather judgemental and all I came here for was some frustration release which I think everyone is entitled to at some point. If this was the only thing you could 'contribute' I wish you had not posted at all. And I have seen a lot of posts where people have that one thing they can't find a suitable replacement for. I've tried fruit in my water and plain water and though I drink it I don't drink nearly enough. I've decided sticking with CL for now is better than hardly drinking anything until I can find something I can stick with. Is that an excuse? Probably. But I don't think anyone out there is doing this perfectl
on February 07, 2014
at 09:49 AM
Can't find a replacement for Crystal Light? Gimme a break.
Your intro sounds rough with the frequent cheating, the sketchy failed attempts to eat less through multiple surgeries on your stomach, the almond flour and baked foods, the treats, the overdoing it with sweets and fruits, the synthetic hormones, heart medication, etc., but then by the end, your diet description sounds fairly ideal to me, as if you suddenly stopped all bad habits in one month. There must be a disconnect between how you want to be eating, and what you're actually putting in there, or the activities you'd like to be doing (a 200lb person with a stomach sleeve morning jogging?) and the actual amount of energy you're burning daily.
I think you would benefit from strict cronometer and fitness tracking to gather some hard data metrics.
It sounds like you're eating about 2,000 calories a day, which would be perfect for maintaining a low body weight. But to lose weight, you would need to eat 500 calories less every single day (without cheating once) to lose 20 lbs over the next 5-6 months. This would be about 5 eggs less food every single day.
You can do it!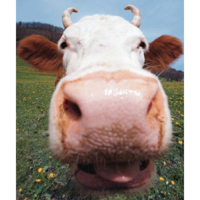 on February 07, 2014
at 04:06 AM
BLUNT! Warning - I think you are all over the place. I read excuses and you are jumping from one thing to another, some of which is major surgery. I think you need some kind of counseling to help you settle on a proper path for yourself. Internet website Q&A's are not the ticket for complex solutions.
Sign in to Your PaleoHacks Account