What's your average daily calcium via food?
Answered on August 19, 2014
Created September 09, 2011 at 11:56 PM
I seem to max out around 500-600mg/day from food sources alone. Since we're not eating calcium-inhibiting grains and legumes and providing everything else is in balance (potassium/sodium, magnesium, zinc, iron, etc), our calcium absorption should be optimal, right?
Today I ate:
2 bananas
1 small apple
2 slices meatloaf
3 thick slices bacon
3 scrambled large eggs
1 cup of cooked turnip greens w/ onions & peppers
85% dark chocolate
(Yes, I know it's not a lot of food--being on my period really inhibits my appetite)
My calcium from all of this tallied up to be about 490mg. I take a dose of calcium citrate in the morning, so that's an additional 600mg. Do we really need the RDA of 1,000mg? Seems like overkill on Paleo.
Views




2K

Last Activity




1795D AGO
Get FREE instant access to our Paleo For Beginners Guide & 15 FREE Recipes!
on September 10, 2011
at 01:27 AM
Calcium from food sources is the answer. Calcium supplements are associated with heart and coronary artery diseases. Supposedly, calcium as an isolated nutrient, does not help fortify bones or prevent osteoporosis. Instead, it gets into the arteries, stiffening up the endothelium and increasing the risk of heart disease. It's believed to be atherogenic.
People were also commenting about the "calcium paradox" eons ago. In countries that supposedly take in the highest calcium, you find the highest rates of osteoporosis and hip fractures. Why is that the case? Well, because how calcium operates once ingested is complex and is not a one-way street. It has to do with K-2, according to one prominent cardiologist. http://www.prescription2000.com/Interview-Transcripts/2011-02-18-william-castelli-heart-disease-lipids-transcript.html
[T]his came about with the study of these calcium trials where the ladies in New Zealand and Finland put on the calcium supplements ran a higher heart attack rate and the ones on the placebo did not get that and the calcium was going into their arteries instead of their bones. And then this revived this old WHO trial where they went around the world, country by country, measuring hip fracture and came up with the WHO paradox. That the countries that eat the most calcium have the most osteoporosis and the highest hip fracture rate, and these poor countries, they eat hardly any calcium, have hardly any osteoporosis and no hip fracture hardly. Well, they said this demands an explanation. Well it took a while before we learned from our molecular friends who started studying the entry and exit of calcium into your artery wall. And let's face it, you live in a country where 70% of us have calcifications in our major arteries. They found these proteins that control the entry and exit of calcium into your artery wall and then they stimulated these proteins and the thing that worked the best was vitamin K2. And where would you get vitamin K2 in your diet? Well, this is not K1 by the way, it's K2. Well you actually would have to go out on the range and eat all these plants by the gazillions to get enough K2, or you had to live in one of those poor countries where the meats they eat are from animals raised on the range and their meats are loaded with K2 and their milks and their cheeses.
Dr. Davis also comments about the calcium paradox.
http://www.trackyourplaque.com/blog/2008/01/calcium-chaos.html
Also, Paul Jaminet mentions that Vit K2 strengthens bones while calcium has been found to be dangerous in his PHD. (p. 192 / p. 220). Kudos to Paul.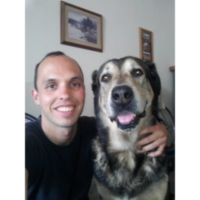 on September 10, 2011
at 12:15 AM
I started getting cardiac arrhythmias from 400mg a day of calcium citrate. I stopped taking it, tripled my k2 intake and stopped getting sun and it stopped. A proper vitamin D level greatly increases intestinal absorption of calcium, so the RDAs are based on poor absorption due to antinutrients plus poor absorption due to D deficiency. Were I you, I would stop suppelementing with calcium, especially if you eat dairy at times.
If you do decide to continue taking it, consider segregating it from your nutrient-dense meals so it doesn't interfere with absorption of other minerals and make sure you are taking enough k2 so it gets mineralized instead of calcifying tissue or causing electrolyte imbalances..
Sign in to Your PaleoHacks Account