Insatiable cravings/binges caused by hormonal imbalance diabetes or too low body fat?
Answered on April 05, 2018
Created March 30, 2018 at 10:32 PM
I'm 31 years old female 80% Paleo diet. 5'7" 87-90lbs. I am NOT anorexic but my problem is I feel to weak and fatigued to do my metabolic resistance training or any weight training lately and u get insatiable cravings which lead to binges on mostly salty fatty or sweets. Then I figure I restockedy body with energy and still not able to petform the next dat. I'm wondering if I have a hormonal imbalance or diabetes or maybe my body fat is too low? I had blood work done which said I am not diabetic but I have low sex hormones but high dhea-s. Idk my body fat level but I assume it's rather low since I am vascular everywhere even lower body. I eat carb backloading style to try to do fasted AM metabolic reststance training but the past couple weeks fatigue and insatiable hunger cravings prevented me to do so. Can anyone help me?
Get FREE instant access to our Paleo For Beginners Guide & 15 FREE Recipes!
on April 05, 2018
at 09:14 PM
I do butt my question is what could be the possible causes of my insatiable cravings which lead to binges AND fatigue even though I do eat alot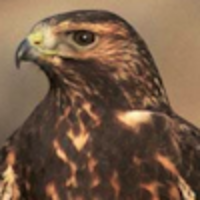 on April 05, 2018
at 04:19 PM
Even if you are not anorexic, you are severely underweight. You should get professional help, eat lots of food, limit exercise to walking. You should resist the urge to be overly picky about what you eat. You should aim to get your weight to 115 at least.
Sign in to Your PaleoHacks Account