Is there such a thing as tasty low reward food?
Answered on August 19, 2014
Created January 17, 2012 at 6:37 PM
I'm still having trouble understanding the difference between reward and taste.
Is it that tastyness = reward but rewarding food can be not all that tasty initially.
If that's not the case do there exist low-reward tasty foods? Or is that an oxymoron?
Views




1K

Last Activity




1581D AGO
Get FREE instant access to our Paleo For Beginners Guide & 15 FREE Recipes!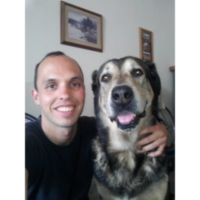 on January 17, 2012
at 06:41 PM
I think the idea is that hyperpalatable foods manipulate the reward circuits of the brain, thus wiring us to crave them more in the same way that people who are addicted to drugs crave them. The low reward eating removes the drug-like qualities associated with certain foods, but the food itself doesn't taste terrible (though it may seem bland at first). After a while, the food tastes great without resulting in overwhelming desires to keep eating since hunger/satiety signals are being transmitted and received as intended.
on January 17, 2012
at 06:55 PM
tasty = palatable
reward foods cause chemical, uncontrolable cravings or thoughts about having more; you'll want more even if stuffed to the gills and you can't stop thinking about them
for me sugars & artificial sweeteners, grains & dairy or sauces containing them are both tasty & high reward
foods like salad w/full fat dressing, roast meat & poultry, fish, even veggies w/butter are tasty but neutral in terms of reward - I feel satisfied with one serving and don't think about them outside of mealtime.
As teenager I had a fat friend who hid in the pantry and ate dry white flour - unpalatable but high reward for her (there was no junk food in her house, so this was the only thing available to satisfy her carb cravings)
on January 17, 2012
at 07:52 PM
I think it depends a little bit on where your threshold is for "reward". For me, I feel like I can make low reward meals that are appealing and tasty, but it's taken ramping down my taste for salt and sugar from what it was on a SAD. I'll give an example...
For lunch today I'm having some leftover pulled pork and mango cole slaw. It's very appealing, the cole slaw is colorful and has quite a bit of sweetness from the mango and balsamic vinegar and the pulled pork was in a citrus/salt marinade and is of course, fatty. So some of those elements that make a food "rewarding" are there. But it's dialed back... the pork marinade used 1/3 of the salt that was originally called for and there's no added sugars in any of it. It's tasty, it's not bland, but when I'm done with it I don't want another serving and another and another. When I think of high reward foods for me, I think of those things that really compel me to keep eating past the point of fullness and I find food can be pleasant without having that quality.
But I'm kind of stuck about getting to the point where you break that high reward cycle. If you want to do it by dialing reward down nearly to 0 (5 item diets, super bland stews and such) or if you want to do it with appealing foods that take the reward value down to maybe 20-30% of SAD but are still enjoyable. I can see that it might be valuable for some people to just eat very bland in order to disrupt the neurochemistry of being hooked on high reward value foods.
Sign in to Your PaleoHacks Account