edamame and fermented soy
Answered on August 19, 2014
Created January 18, 2011 at 11:39 PM
I realize that edamame isn't paleo, and I have no intention making it a regular part of my diet. This is more of a theoretical question.
I've read that traditionally Asian cultures only use fermented soy as a staple. What about plain edamame? Is that an exception, or am I ill-informed?
Get FREE instant access to our Paleo For Beginners Guide & 15 FREE Recipes!
on January 19, 2011
at 12:01 AM
all i can comment on is modern day Japan, but there edamame are pretty much only a bar snack. Sometimes they might be a before-dinner appetizer, but again it'd be a small portion. Someone might put some out at a party type thing. Never have I seen them as part of a main dish, or served or thought of as anything but a snack.
Indeed natto is closer to a staple, and considered food proper. Its popular as breakfast.
Tofu, which is not fermented by the way, appears as small small parts of proper meals. But they are in seriously small amounts. Usually served on its own like tapas kind of. We're talking 1 to 2 ounces would be it. So, tofu is consumed yes, but in small, straight forward amounts and ways. Not at all like it is used in west, as meat-replacement, or as a main source of protein.
on January 19, 2011
at 12:45 AM
No, it's not true that Asian cultures use ONLY fermented soy. Actually, here in China, apart from soy sauce and the so-called "fermented tofu" (used in very small amounts to flavor dishes), soy is mostly consumed in its unfermented form: soy milk, soft/hard tofu, tofu skin, dried tofu, etc. Natto is Japanese, unknown to many in China, and generally considered disgusting by the few who know it. Tempeh (Indonesian fermented soy) is also virtually unknown in this part of the world.
Some Asian people don't eat a lot, but others definetely do. It is very common for Buddhist devotees or people who take (temporary) vows to give up meat. In these cases, the substitute of choice is tofu, because of its protein content, and because it can easily mimic the shape and texture of real meat. Many others who don't have any religious affiliation, especially older people and women, still tend to take a second helping of tofu rather than meat, because it's healthy, cholesterol-free, good for menopause,...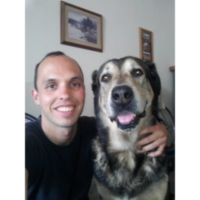 on January 18, 2011
at 11:43 PM
I eat about 50g of natto every day for the considerable amount of mk-7 vitamin k2.
Sign in to Your PaleoHacks Account