I know the premise of paleo is that carbs are "bad" and fats and proteins are good. For the most part I am totally on board with this.
I am a fitness competitor and have used paleo to cut to show weight before, with a lot of success. I was eating 1 fruit a day, 1 serving of nut butter and the rest of my cals in the form of meats and veggies. I did great and came in looking amazing.
I thought I might try a high fat, very low carb cut to see if I could do even better, but this wasn't the case. At 30g carbs a day, 40% protein and 50% fat, I feel puffy, tired, and I am actually gaining weight. I read somewhere that women use dietary fat with more efficiency than men, could this be the reason? How do you other women feel about this?
Keep in mind I am 5'9 and weight 138lbs currently at 16per cent BF. Maybe this is a leanness thing, or due to my training. Maybe I just need that fruit?
Views




1.8K

Last Activity




1405D AGO
Get FREE instant access to our Paleo For Beginners Guide & 15 FREE Recipes!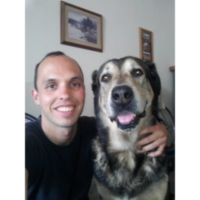 on August 31, 2011
at 11:49 PM
Sounds like you should just do what you know works and what also happens to make you feel better. You'd probably feel better and be healthier if that fruit were a sweet potato and that nut butter were some pastured egg yolks though.
on September 01, 2011
at 09:31 PM
You're too high on the protein percentage. Drop the protein to @20-25% and up the fat to 65-70% Too high on protein can make you really sick. IIRC 33% protein is about absolute top, but if you're low-carbing to drop fat fast, you don't want to eat too much protein or you won't go into ketosis.
on September 01, 2011
at 03:33 PM
My n=1 experience is that I needed to do high fat, low carb Paleo initially to balance my hormones and drop my carb cravings.
After 10 months of lacto-Paleo eating, I want to drop from ~22% body fat down a percentage point or two. I am going to drop down my fat calories and let my body utilized its stored fat.
Your n=1 experience supports this, as does the experience of quite a few women on the MDA forum.
Here's the thread & an excerpt:
*This is the article that made the most sense about fat:
The Blog of Michael R. Eades, M.D. ?? Low-carb and calories
One excerpt says it all: "On a low-carb diet your body burns fat for energy. But it doesn???t care where this fat comes from; it can come from the diet or it can come from the fat cells or it can come from both. If you are consuming enough fat to meet all your body???s requirements, your body won???t go after the fat in the fat cells no matter how severely you restrict your carbs. You will burn dietary fat only and no body fat. And you won???t lose weight. It???s that simple.
It has been shown countless times that when people go on low-carb diets they spontaneously reduce their caloric intake. Most foods available on low-carbohydrate diets are satiating and those following these diets get full quickly. They just don???t eat that many calories. In most studies of low-carb diets people drop their caloric intake down to the 1500-1700 kcal range and are quite satisfied. At that level of caloric intake, they need a fair amount of their own body fat to make up the difference between their dietary intake and the 2400-2600 kcal (or more) that they burn every day. As they consume this body fat, they lose weight."
When Taubes says calorie restriction is futile, he is talking about people with carbs running their metabolisms. Those of us long since over carbs are running on fat. But do you want to burn the fat on your fork or the fat on your tush?*
Sign in to Your PaleoHacks Account