Why do (non paleo) people say all that fat is bad for your liver?
Answered on September 12, 2014
Created March 19, 2010 at 1:18 PM
This may sound like a stupid question, and maybe it is, but this is one of the most common remarks I get when talking about eating enough fat:
"Isn't that really bad for your liver?"
I'm a laymen, but I know a bit about the effects of neolithic agents on the liver, but really not much about liver physiology at all.
Where does that remark come from? What common wisdom tells this?
Why do I want to know? Because I want to be able to adress that remark properly and tell them it is nothing to worry about.
Thanks
Views




3K

Last Activity




1408D AGO
Get FREE instant access to our Paleo For Beginners Guide & 15 FREE Recipes!
on March 19, 2010
at 01:27 PM
I'd guess in the same way they reason you get fat by eating fat, you'll also get fatty liver by eating fat. But perhaps more from the fact that liver really does a lot of the fat metabolism that takes place in the body, such as synthesizing lipoproteins (cholesterol), oxidizing triglycerides, and so on.
But as for the risk of fatty-liver disease, we all know comes from ethanol/fructose poisoning... Gets even funnier when you realize the largest part of type 2-diabetes comes from hepatic (= liver) insulin resistance. How do you get insulin resistance? By sugar overload!
Oh, the irony...
---
You can always point them to this one: http://www.sciencedaily.com/releases/2009/01/090120074631.htm ("Low-Carbohydrate Diet Burns More Excess Liver Fat Than Low-Calorie Diet, Clinical Study Finds", i.e. lowcarb is the best NAFLD treatment)
on March 20, 2010
at 04:30 PM
A year ago I was on a very low fat diet to lower my cholesterol. I started having gallstone attacks. My gallbladder was full of stones so I had it removed. I had never had gallstones before going to the low fat diet.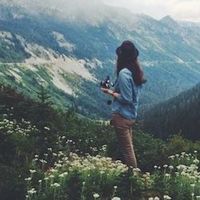 on March 20, 2010
at 04:09 PM
Is it connected to the fact that people believe gallstones are caused by eating too much fat, because gallstones are composed of cholesterol? I know people who have had gallstones and are now on 0% fat (high-fibre) diets on their doctor's advice (they spend their time trying to perfect recipes for 0% fat cakes and cookies, for instance). These people are literally terrified of saturated fat and from speaking to them about it, it seems that they think fat collects in and around their livers and that this is connected with gallstones, gallbladder and liver disease.
In this article, Dr. Cowan believes the reason for gallstones forming is actually lack of fat in the diet and that the stones can be slowly dissolved over time by eating more fat.
But what do you say to people in this position? What would help? Surely not, "Here, have some butter on your bread, that really will dissolve those stones, hey why don't you just forget the bread and have the butter on its own?". Unfortunately, when people are this entrenched in their doctor's advice, there is not very much that can be said....
Sign in to Your PaleoHacks Account