Is PS still effective for belly fat loss now that its made of soy?
Answered on August 19, 2014
Created September 05, 2011 at 10:16 PM
wellnessresources.com/products/phosphatidylserine.php
http://en.wikipedia.org/wiki/Phosphatidylserine
http://www.allstarhealth.com/blog/products-and-ingredients/phosphatidylserine-supplements-reduce-cortisol-levels/
Is PS still effective now that its made of soy or cabbage sources instead of bovine? Can a person supplement it by eating beef brain instead? I got some belly fat that just won't go away.
Get FREE instant access to our Paleo For Beginners Guide & 15 FREE Recipes!
on September 06, 2011
at 01:04 AM
This
is
this
whether it is isolated from soy or not.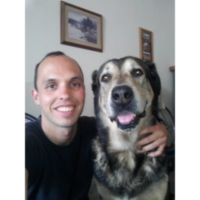 on September 06, 2011
at 12:51 AM
Even if you find a form of this compound from a quality source and it does what they claim it does, manually overriding a portion of your endocrine system is a terrible idea. If you do have cortisol levels that are elevated outside of an optimal range, you ought to address the root causes rather than treating the symptom. There's no pill that's going to healthfully negate lack of sleep, an overabundance of stress, or a diet that doesn't correctly replete glycogen stores.
on September 05, 2011
at 10:38 PM
I would avoid anything made of soy simply because it's made of soy regardless of whether or not it's effective for fat loss. I feel like questions like these are better suited for a body building or weight loss forum where the focus is on physical appearance. Paleo is about health holistically, not just an end goal of looking good by any effective means.
Sign in to Your PaleoHacks Account