I am currently consuming a high calorie diet to keep up with my activities and never much bothered to track my daily food intake until yesterday. First thing I noticed is that I am consuming a total of 130-150 grams of saturated fat most of it coming from coconut oil. I can't handle dairy much so I rely on coconut oil to get the bulk of my fat intake. Is there any potential problems with a diet solely based on coconut and as saturated as mine is?
Don't get me wrong, I know how good saturated fat is but is there a limit. Browsing on various paleo/primal forums has brought me to the realization that what many consider a high saturated fat intake usually contains only about 70-80 grams of saturated fat.
Would I be better off sourcing my fat intake from something like suet, or could I potentially stick with coconut oil with no undesirable effects?
Views




6.8K

Last Activity




1858D AGO
Get FREE instant access to our Paleo For Beginners Guide & 15 FREE Recipes!
on February 20, 2011
at 11:11 PM
Well, I eat around 3500 calories a day. At 60-70% fat that's 2100-2450 calories from fat. Most of that is from eggs, butter, meat, and coconut. So I'm probably getting 100-150g from saturated just like you. I am not the slightest bit worried about it.
I think there are plenty of people here on paleohacks who do very much the same.
Why do I not worry? I have never seen any convincing evidence that there's anything wrong with it. And since it is not all that far off from presumed paleolithic standards (I still use that word and that concept, when appropriate) I assume that my body is constructed in such a way to handle it.
Yes, ruminant meat is generally about half monounsaturated and half saturated, and we are skewing that somewhat with heavy butter consumption -- and the short-chain saturated fat in coconut (12 carbons or fewer, basically; sometimes people say medium sometimes people say short) is a different thing altogether. But I'm still not worried.
For some classic Paleohacks-style discussion on the topic, see this thread.
on February 20, 2011
at 03:59 PM
you can live off the saturated fats of coconut as any tribe in the pacific has.....but if your able to move between fat sources you should if can but it is NOT a must. Personally I use mostly coconut, pastured butter, Ghee, bacon fat, Palm Oil, and the "cold oil" are EVVO and Macademia nut oil......I also think before you start you should get base labs to see how bad your cell membranes are. I usually get omega six/three indexes on patients with Vit D and Cardiac CRP levels to baseline assess how much and how rapid the change in the diet should be. I have also found that weight loss become fastest when your eating a ton of omega threes, no fructose and your leaky gut is completely treated.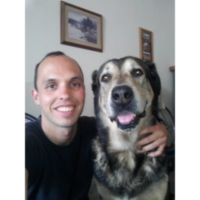 on February 20, 2011
at 08:35 PM
There's no reason to worry about that level of saturated fat intake. It will make your large LDL particles (harmless) increase, your HDL will increase to around 100 I would guess (good) and you will just have a low amount of appetite and probably feel fine. I'm allergic to all nuts, which somehow includes coconuts, but if I could I would eat tons of it as you do.
Sign in to Your PaleoHacks Account