frightening fast food facts
Answered on August 19, 2014
Created April 08, 2010 at 9:35 PM
John Shifferman posted an insightful article on his blog Physical Living about fast food. He has a chart of facts about the top fast food chains. While not surprising, some of the facts are disgusting. Like the average number of offenses per 100 health inspections.
One of the facts is surprising, though, people in Southeast Asia eat fast food more than Americans. Being a fan of Anthony Bourdain's No Reservations, I know they have carts everywhere selling food on the fly. Their version of fast food is probably tastier, but is it any more healthful than ours? Since they have a more lively food culture, does that make them healthier in general and therefore less susceptible to the effects of fast food?
Views




1.9K

Last Activity




1707D AGO
Get FREE instant access to our Paleo For Beginners Guide & 15 FREE Recipes!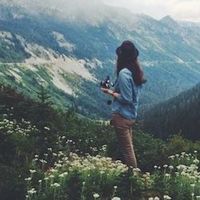 on April 09, 2010
at 08:22 AM
I lived and worked in Hong Kong, China, Bali and Thailand and I have to categorically say that the people there had an altogether different view of food preparation from the young people who prepare fast food in the restaurants of the West. In addition, many people in those countries are Muslims and have impeccable food preperation standards.
'Fast food' in Asia is tried and tested traditional food, prepared at home with ingredients found in the markets and is sold on the streets. It is sold by family run very small scale set-ups and the family will eat the same food that is for sale. Fast food in the West is prepared by people who are given minimal training and minimal wages and who probably eat the food only because it is convenient to do so.
I ate from fast food carts and wagons all over Asia with no problems. I actually got ill from eating in Macdonalds in Hong Kong once (the only time I went there) but ate quite happily from a Indonesian markets where the food was covered in flies.
I believe such places as Hong Kong, Taiwan and Japan are now more like the West in un-hygienic food practises, but 'less affluent' areas of the East stay pretty impeccable when fast food is meant by traditional food sold on carts in markets.
My verdict: Asian traditional fast food is far less 'dangerous' in terms of food-borne illnesses than what the West has to offer, even for Westerners eating in those countries. Eating their traditional food would be like eating Grannie's sunday lunch served on a paper napkin bought from her nephew's front drive.....after Grannie had saved some for herself. The small scale enterprise here is the key to regulating standards, something that Macdonalds can just not achieve.
In terms of overall health of the food itself, well, I think it is unfair to compare these types of food with our fast food, they are just so different and varied; some contain meat, some don't, some are cooked in PUFA's, some not, most come with rice, buckwheat in other areas, noodles in another. Regional differences are huge and people's body types, metabolism and vigor reflect these variations.
On the other hand, if we compare Macdonald's meals instead, then they are the same the world over in terms of healthfulness. They display local variation in taste, but the methods of production are exactly the same (intensive) and people cannot get enough of them...I saw queues round the block in China for Macdonalds at lunch time.
on April 08, 2010
at 10:59 PM
Merely calling something "fast food" doesn't make it automatically unhealthy. I expect a lot of the food carts in SE Asia simply serve people the same things they make for themselves at home. A lot of it is probably perfectly fine. My son spent a summer in Chang Mai, Thailand and used the food carts exclusively for his meals - and he lost weight(he's 6'5" and athletic - he actually ordered double meals cuz the "Thai-sized" meals weren't enough for him).
on April 09, 2010
at 02:58 AM
It's all about the quality of the food and here in America we have screwed our food supply to the point of no return. Garage In -garage Out. Convenient food can be fast and healthy when you start with good provisions.
Sign in to Your PaleoHacks Account