http://well.blogs.nytimes.com/2011/05/04/how-sugar-affects-the-body-in-motion/
This Article suggests that Fructose in natural form can be beneficial. What do you think?
Get FREE instant access to our Paleo For Beginners Guide & 15 FREE Recipes!
on June 30, 2011
at 09:51 PM
The article comments on carbohydrates in conjunction with exercise. There are plenty of people on these boards who do eat starches, and even more who eat them only around their workouts, to replenish glycogen stores.
"Not that any of us should live on sweets. ???Sugar is not all bad,??? Dr. Johnson concluded, ???but it???s hardly nutritionally good, either.??? The best sweet option, he added, is fruit, which comes prepackaged with a small but satiating dose of all-natural fructose."
Key to that statement is "small", not "all-natural".
on May 05, 2011
at 04:01 PM
This article is merely repeating the pretty well known fact that fructose is metabolized by the liver to replenish liver glycogen stores. When I was doing long bike rides (50+ miles), I'd down these little packets of goo which were basically fructose and maltodextrin (starch). The point of the fructose was to rapidly replenish liver glycogen, while the point of the starch was to keep your blood sugar up/replenish muscle glycogen.
It's not saying that, in general, fructose is not that bad. It's simply stating that if you're an active endurance athlete, fructose is useful in forcing quicker liver glycogen replenishment. Notice how the article makes a point to say that the only people this sort of behavior is useful for are those engaged in endurance exercise lasting more than two hours - the long expenditure of effort requires extra effort to stay conscious, let alone do well in a race. If you're not engaged in that sort of activity and gorge on fructose, fructose still is that bad.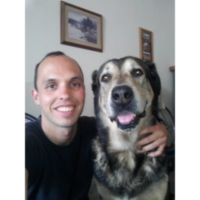 on June 02, 2011
at 07:50 PM
Strenuous exercise diminishes or exhausts this liver glycogen, and until those stores are replenished, the body isn???t fully ready for another exercise bout.
How does strenuous exercise deplete liver glycogen? I don't believe that it's available to muscles. I suppose RBCs could be using more of it, but do our brains really consume much more than their standard 5g/hour of glucose when we are exercising?
Sign in to Your PaleoHacks Account