Why do some of us get drowsy after eating?
Asked on March 30, 2015
Created August 08, 2014 at 2:16 PM
I eat low-carb and often fast throughout the day. I am a skinny guy but not underweight. When I don't fast and actually eat something at lunch time, I get sleepy and drowsy (which is why I fast in the first place, I need a clear head when I work). This isn't new to me, actually when I ate high-carb couple of years back it was even worse. But some days, even if I just eat something small that is low-carb (like a can of sardines or a couple of eggs), there is still a certain level of drowsiness.
Anyone have any actual scientific data on why this happens? Studies, etc.? It would be nice to have a physiological explanation for this.
Get FREE instant access to our Paleo For Beginners Guide & 15 FREE Recipes!
on August 10, 2014
at 11:52 AM
Aside from the points made in previous posts (which I think are pretty good ones and interesting ones.) when reading this question I think of the standard tryptophan uptake thing, and also parasympathetic nervous system response after eating. Perhaps it is possible responses are more pronounced in some relative to others, in general or in particular. After a fast I see reason why a response would be pronounced as functions kick into gear so to speak...
Then perhaps there is the blood sugar/insulin response type idea and insulin. Protein is insulingenic- perhaps the high protein sardine egg meal is a factor.
An other side note thought is that this response relates to some form of mild intolerance/something being in the food linking with the body to produce a reaction of sorts that manifests in a drowsy sensation being felt.
I have found inconsistency when eating in the morning insofar as drowsiness sensations.. When followed with movement there seems to be little or no effect on drowsiness... Depending on composition of the food/s and my sleep status too (probably other things!) there is variability... I would be interested to read anything more to be said on this issue(I'm sure there is/must be more..!....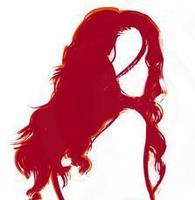 on August 10, 2014
at 07:30 AM
Well, there's the possible jump up in blood sugar (which makes you lethargic if it doesn't go down fast) followed by a possible crash in blood sugar (which will make you unfocused, and for some people, it makes them pass right out). If your blood sugar is well regulated, this might not be it. There's the evolutionary perspective - most cavemen didn't feast on a cave-pig and immediately turn to their computers and start filing papers. They chilled with their families and digested - something we can't always do. There are countless studies that say stress messes with digestion, and you digest food best when you can relax for an hour or two after eating.
And if you're me, there's the fact that your work is dreadfully boring to begin with, and a big meal is just the last nail in the coffin that makes it impossible to focus on :)
I've noticed, though, that I don't get sleepy if I eat something like raw carrots or zucchini. Maybe you could try something raw, light and refreshing for lunch, and see if you still get the drowsy effect.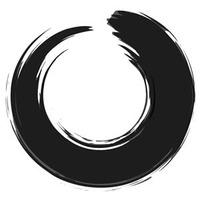 on August 08, 2014
at 03:42 PM
Forgive me for being a bit of a simpleton and my lack of scientific evidence but isn't it just because our bodies are sending more energy and bloodflow towards digesting food so other tasks take a backseat? If i eat a big meal in winter i sometimes start to feel cold in my extremities and attribute this to more bloodflow going towards digesting food.
Also when i was researching fasting one of the biggest benefits claimed was due to resting the digestive system so energy is free'd up to take care of other things.
I think a lot of us have felt like this our whole lives, eat breakfast or lunch and then feel a bit tired straight after or a bit later on, but we put up with it for so long it becomes normal, now when we fast we become aware of just how much eating really affects us, there's a bit of irony if you ask me, that digesting food takes so much energy.
Sign in to Your PaleoHacks Account