Jittery sometimes
Answered on August 19, 2014
Created June 14, 2012 at 4:43 PM
Hi, so I always (or most of the time) had this problem if I wouldn't eat for a while I would get this jittery feeling, especially in my hands and arm. Then if I eat something, it pretty much stops. Does anyone have any idea why this could be and if there is a way to stop this? My guess is, that this has something to do with sugar/blood-sugar level, but can't really drill it down to anything specific. And I also thought, it could be something genetic (my grandma is quite shaky).
Furthermore I also get quite shaky, when I really use some muscles (e.g. once I did push ups with only one hand and on leg a few times). Is quite freaky, but I had this as long as I can remember and it is quite randomly present but also not, like it is really hindering me from anything. I guess those two things are connected, but don't know of course. So if anyone has any tips or answers, that would be great.
Views




1.8K

Last Activity




1430D AGO
Get FREE instant access to our Paleo For Beginners Guide & 15 FREE Recipes!
on June 14, 2012
at 05:05 PM
Before changing to Paleo I was always jittery and shakey if I didnt eat and I always thought it was a blood sugar issue, but it turns out, for me, it was a lack of salt, so I started using more iodized salt in my diet and it quickly worked itself out. I have a tendency towards dehydration. Paleo just really helped me hone into my body and its signals, maybe you can figure it out as well....are you a SAD eater?
As for the muscles, might be something to check into further, that could be a lot of things and genetics do a play a part in it most likely.
on June 14, 2012
at 05:41 PM
Most definitely sounds like an issue with low blood sugar and regulating blood sugar. If you eat 4-5 small protein and healthy fat meals throughout the day, I bet it will resolve.
Good luck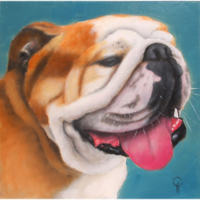 on June 14, 2012
at 05:11 PM
You could be hypoglycemic. Low blood sugar can cause weakness, jittery feeling, fatigue. Eating every 3 hours will prevent the low blood sugar dips if that's the cause. Also exercise can cause your blood sugar level to dip. Be sure to eat some protein before or immediately afterwards. Get your doc to do a glucose test where you drink oj and then have blood sugar level tested every hours or a few hours. It will confirm or rule out hypoglycemia.
Sign in to Your PaleoHacks Account