Are Psych Drugs Safe?
Commented on September 17, 2013
Created September 16, 2013 at 11:00 AM
What are your thoughts on using certain psych drugs to help a condition of social anxiety and stuttering?
I've heard of some people who have had their stuttering reduce considerably (even dissapear) using a beta blocker such as Propranolol and I'm very curious to try it out, even just for short term use.
Are there any real dangers of these kinds of drugs?
Thanks
Views




1.8K

Last Activity




2318D AGO
Get FREE instant access to our Paleo For Beginners Guide & 15 FREE Recipes!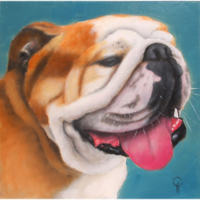 on September 16, 2013
at 02:28 PM
In cases of mental illness; for example bipolar, depression, anxiety which rise to the level of interfering with daily activities the benefits of taking psychotropic meds far outweighs any downside. Anxiety in people who struggle with it daily is not caused by low self-esteem in many cases. While it may be over-diagnosed and meds for it over-prescribed the general definition of it being caused by low self-esteem went by the wayside years ago. Psychotropic meds are not addictive in the least except for benzodiapenes.
on September 16, 2013
at 12:38 PM
Psych drugs work by modifying the chemistry processes within your brain. This may be necessary on a short term for people who are in severe emotional distress, but on a long term, they pose a lot of problems, including addiction, modification of brain activity, and so on (look at the HUGE list of side-effects for Propranolol).
It is actually akin to taking aspirin for back pain every day for several years: you may be succesful in hiding the pain, but the underlying issue is still there, left uncured.
on September 16, 2013
at 11:55 AM
No, they're not safe.
I firmly believe social anxiety is caused by low self-esteem. I recommend you read Maxwell Malts - Psycho Cybernetics.
As for stuttering, I don't know. I'm inclined to say it might be all in your head. I'm sure someone here will call me an insensitive asshole but I'd rather be called that than a mainstream following, big pharma sponsored shit talker.
Sign in to Your PaleoHacks Account