When is Leaky Gut cured?
Answered on August 19, 2014
Created November 07, 2011 at 6:19 PM
How do you know when your Leaky Gut has been cured?
Views




11.9K

Last Activity




1763D AGO
Get FREE instant access to our Paleo For Beginners Guide & 15 FREE Recipes!
on November 07, 2011
at 07:21 PM
You can test for antibodies of gluten or other food particles and bacteria toxins in your bloodstream to make sure. If they are not there, you don't have a leaky gut anymore.
However, from what I've read, leaky gut never heals 100% in adults, but mostly in kids. Adults will simply reduce the problem, but not get rid of it completely. This is based on Dr Haas' research, who created the SCD diet (a diet 95% similar to Paleo). In his research, he found that most people were becoming healthy again (no diarrhea, constipation, other immune/inflammatory diseases) within one year of starting the diet. For some people though, it would take 3 years and in a few rare cases, 6 years. But he noted that 100% fixing, was only for most children. Adults would stay asymptomatic as long they continued the diet, and they would eventually heal, just not as completely as kids (since the regeneration on adults is less good than in children).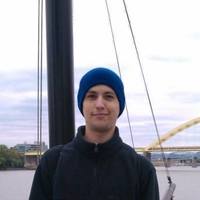 on November 07, 2011
at 09:20 PM
Chances are if you don't have any pain, bloating, indigestion and other symptoms you no longer have a leaky gut. However you can still have it but with less obvious symptoms. In that case you can get it tested using these tests http://www.leakygutcure.com/blog/leaky-gut-test/. If you have good bowel movements and a healthy appetite then those are also signs that your gut is healed or on its way. Leaky gut goes hand in hand with bacterial dysbiosis so be sure to eat lots of fermented foods but if you can't then at least take a good probiotic. Probably the main differences you'll notice though is reduced inflammation and more energy/mental clarity. The former because toxins that increase it aren't getting out into the bloodstream and bad bacteria aren't getting in, the latter because you're absorbing more nutrients from your food, and the immune system isn't reacting to toxins and bacterial byproducts by increasing inflammation that reaches the brain and causes brain fog. Here's an informative podcast about all things digestion for more ideas . . .http://chriskresser.com/answers-to-your-burning-questions-about-digestion
on January 01, 2012
at 08:50 AM
leaky gut causes many medical issues that are specific to the individual. when those issue resolve with the necessary dietary changes or restrictions and the issues are no longer a problem i would say the leaky gut has resolved. its is best to avoid foods that cause your specific issues for life. many physicians do not believe leaky gut even exist in the first place. try asking one of those doctors about a cure for a non existent issue. im lucky to have a Doc that told me i had a wheat belly. ( i ignored him ) I could now kick my own ass for that.
Sign in to Your PaleoHacks Account